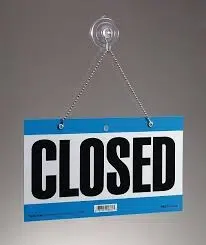 There's no shortage of events this weekend to celebrate Canada's 150th birthday.
Festivities begin at 8:00 a.m. Saturday with a pancake breakfast at the curling rink inside MacDonald Island Park.
From there you can line the streets and watch dozens of floats take part in the Canada Day parade, which kicks off at 10:30 a.m at the intersection of Franklin Ave and Riedel Street.
A number of road closures will be in effect as a result. Prairie Loop Boulevard will be closed from 7:30 to 11:30 a.m. from Riedel Street to Queen Street. Riedel Street closed 10 to 11:30 a.m. from Franklin Avenue to Prairie Loop Boulevard. Franklin Avenue will be shut down at 10:15 a.m. to 12 p.m. from Riedel Street to Morrison Street (roads will open as the parade passes), and finally Morrison Street will be closed from 11 a.m. to 1 p.m. from Franklin Avenue to Morimoto Drive.
During the parade, a special Canada 150 Urban Market will also be running at Jubilee Plaza from 10:00 a.m. – 3:00 p.m.
Communication and Media Relations Officer with the Regional Recreation Corporation of Wood Buffalo Theresa Wells tells Mix News most of the events will take place after the parade at MacDonald Island Park.
"That's when we roll into all of our activities for kids and our kid's entertainment. So, the way to think of it is the afternoon at MacDonald Island Park is very family focused entertainment, so it's perfect for you to bring the kids and enjoy some of that family entertainment."
A special Council Commendation Wildfire Medal Ceremony will also take place at 1:30 p.m. at Shell Place. The ceremony honors firefighters, law enforcement, and community members who participated in the first 100 hours of the 2016 wildfire.
"As a Council, we wanted to recognize and thank these extraordinary residents for their remarkable efforts," said Mayor Melissa Blake.
Later that day at Shell Place, the Giants take on Weyburn at 6:00 p.m. at Shell Place. The day caps off at midnight with a firework show.
Elsewhere on Saturday, Heritage Village is reopening for the first time in four years after being heavily damaged in the 2013 floods. A Canada 150 Multicultural Summer Festival will run there from 1:00 p.m. – 4:00 p.m. The all-ages cultural celebration will honor the history of the region and Canada's 150th with dance and performers, as well as new exhibits with guided tours and special guests.
What's Open/Closed:
Peter Pond Mall will be open from 12:00 p.m. – 5:00 p.m. on Saturday.
Keyano College Sports & Wellness Centre are open on Saturday, July 1 from 8 a.m.-8 p.m., and Monday, July 3 from 8 a.m.- 10 p.m.
The Suncor Community Leisure Centre at MacDonald Island Park will be operating on holiday hours on Monday. It will be open from 7:00 a.m. – 10: 00 p.m. All other holiday hours for the Park can be found here.
The movie theatre will be open all weekend.
Transit:
Transit Services is extending and adding service on Canada Day.
Service is being extended on Routes 11 (Airport/TaigaNova), Route 15 in Timberlea and Route 16 in Thickwood.
Additional service on Route 99 from MacDonald Island will run every 15 minutes from 7:30 a.m. until 1:30 a.m., July 2.
The RMWB notes service from Moose Island to Fort Smith will be suspended on Saturday and will start again the following Saturday.