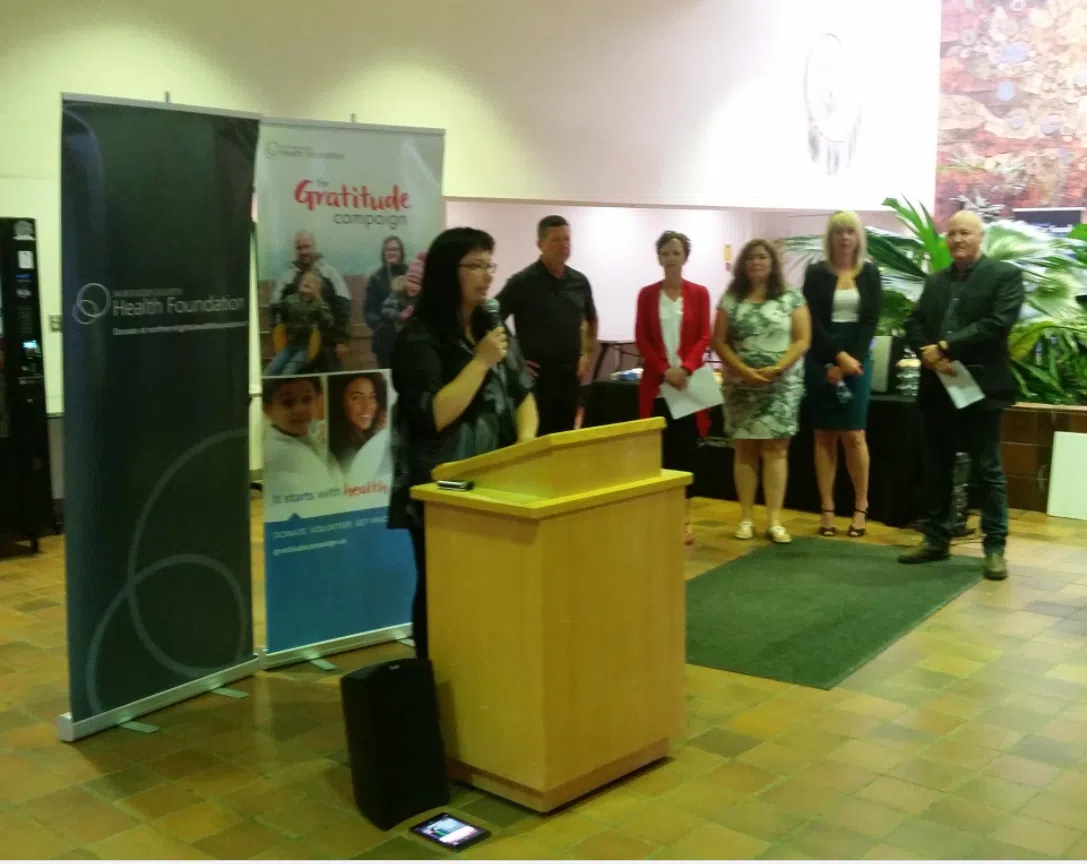 The Northern Lights Health Foundation has received a $50,000 donation from Hammerstone Corporation.
The donation is a gift to the Gratitude Campaign which is comprised of eight projects that will enhance health care delivery in the RMWB.
The eight projects include the Minimally Invasive Surgical Suites, the Multi-purpose Clinic, Community Clinics, Palliative Care, Health Centre Lobby, the Healthy Schools Initiative, Continuing Care and Early Investment Projects.
Plans to renovate four operating rooms to accommodate Minimally Invasive Surgical technology will optimize patient experience from surgery to recovery.
Melanie Antoine is the Board Chair of the Northern Lights Foundation tells Mix News the focus right now is getting the MIS suites funded.
"We would like to get the goals accomplished and get the funding needed to get that started. Palliative care is close to completion. The funding isn't going to anything specifically but this year – we are focusing on the MIS."
Thanks to the Third Annual Jeremy Snook Raffle, suites will soon reflect a home-setting so that families can spend all the time they need in a loving, peaceful environment.
Roger Downham is the Chief Operation Officer for Hammerstone and says they wanted to help make sure health services in the RMWB is taken care of.
"It's key to have services, particularly in a remote community like this that we can all access. Ultimately, we all end up unfortunately relying on these services so, it's very important to us to make sure that we provide that as best we can."
The $16 million Gratitude Campaign is the most ambitious fundraising campaign in the Foundation's history.
More information can be found at gratitudecampaign.ca.