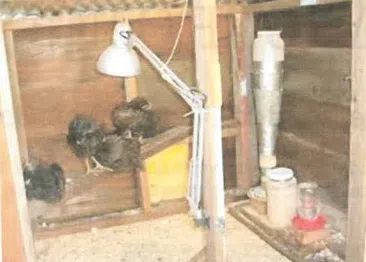 Backyard Chicken Coops could be the way of the future for sustainable food sources in the RMWB.
On Tuesday, a presentation was made at the Land Planning and Transportation Meeting on how Chicken Coops can be beneficial to your health and your wallet.
KC Hutchins who presented on behalf of Backyard Chicken Coops tells Mix News just like every domestic animal – maintenance is fundamental.
"We all know are duties and sometimes the 'doodie' on our yards and lawns is not always kept up to par. Just like dog owners – except this must be stricter. You have to ensure the quality of your backyard chickens are maintained."
The presentation emphasized the importance of knowing your where your food sources are coming from as well as sustaining a reduced food cost.
Hutchins feels this will give us an opportunity to teach a new generation how to properly care for animals that give us food.
"Also, having sustainability here to help families have a good learning curve on where their food comes from. Not just going to the grocery store. You can actually go into your yard, pick your eggs and just have them fresh everyday."
Hutchins notes other cities such as Edmonton, Red Deer and St Albert – who've all started their own pilot projects for Backyard Chicken Coops.
After seeing the benefits of chicken coop pilot projects in those cities – Hutchins feels the project would be a good fit for the RMWB.
She adds the benefits of farm-bought eggs far outweigh food sources from caged chickens.
"In a cage for their entire life versus when we buy our eggs from a farm. We hope that they're free-range, we hope that they're fed well. Knowing they are is a lot different than just assuming."
Building a coop can cost anywhere between $100-1000 and can be DIY – if chickens have light, ventilation and warm bedding materials.