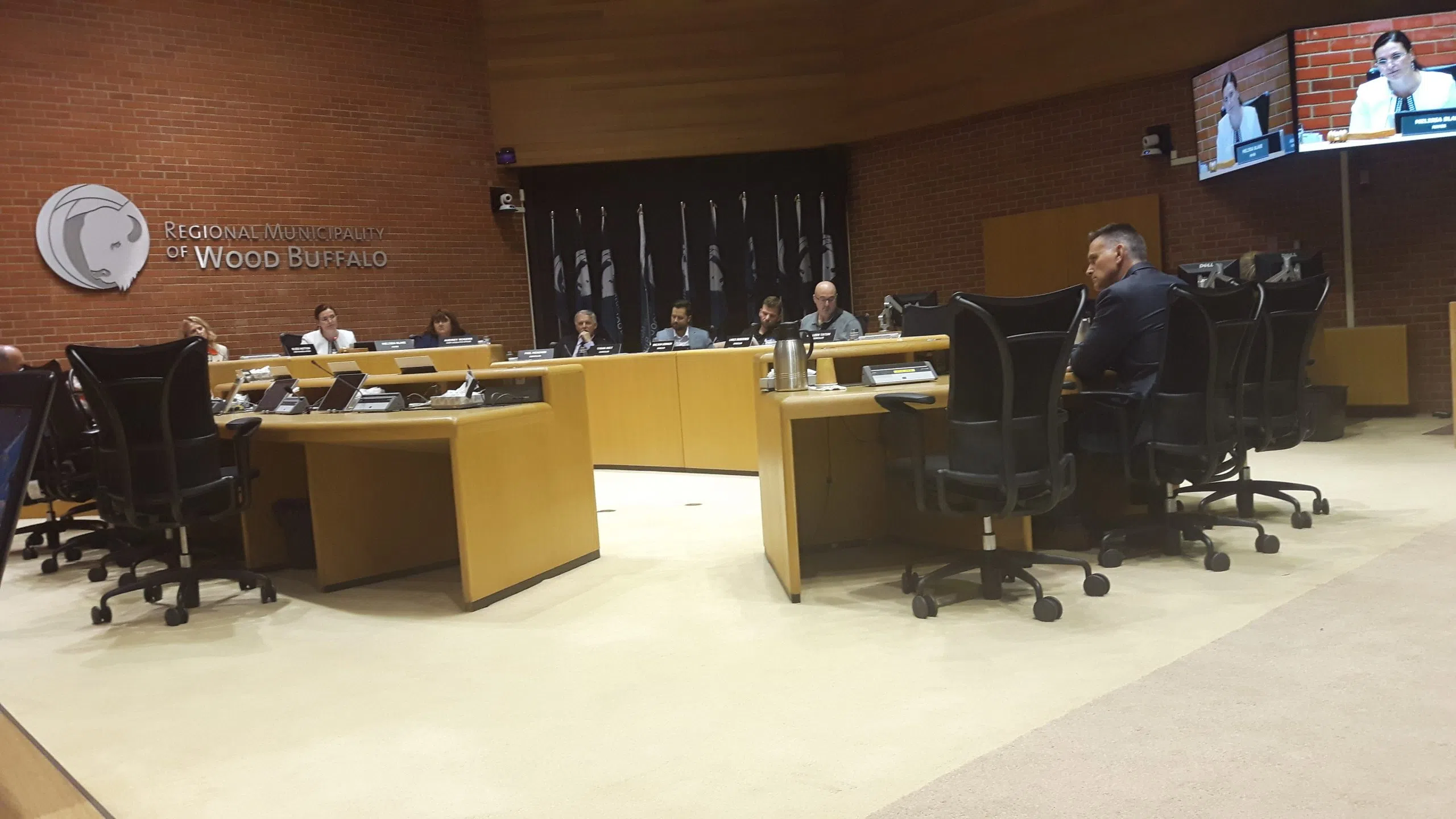 A new oil sands project proposal could lead to thousands of jobs in the RMWB.
Council heard a presentation on Tuesday regarding resource company Teck's proposed Frontier Oil Sands project.
The first of the 2-phase project would start in 2026 with a mine life of 41 years – and mining wrapping up in 2066.
Teck GM Robin Johnston says that the project would lead to thousands of jobs in construction and operations.
"We would anticipate up to 7,000 construction jobs and 2,500 jobs in operations. An estimated cost of $20.6 Billion – a great deal of that would be spent in the RMWB."
The project would maximize local procurement and employment – with estimated RMWB property tax payments of $3.6 billion over the life of the mine.
The Frontier Project – designed by resource company TECK – is a proposed site located 110km north of Fort McMurray on the west side of the Athabasca.
The project would be along Highway 63, requiring a new bridge to be built for access and will be a fly-in-fly-out operation.
Johnstone says the company understands what it can be like for communities like Fort McMurray to be dealing with economic struggles.
"Teck has been mining in people's backyards for over a hundred years. We understand what it's like to see communities go through heartbreak. And we have stood by these communities and worked with them – because they've been our employees."
The project would produce a grand total of three billion barrels of bitumen or 260,000 barrels per day.