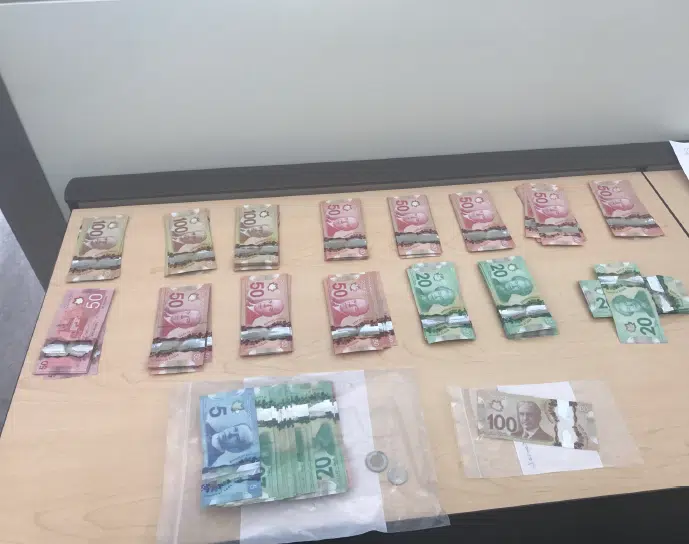 Wood Buffalo RCMP have charged two men from Fort McMurray for a number of drug-related offenses.
On Saturday at around 12:30 p.m., Traffic Services and the Drug Dog Handler Team stopped a vehicle for speeding the Beacon Hill area of Highway 63.
The traffic stop lead to the driver and lone passenger to be arrested and charged.
Police seized $15,757 in cash, a semi-automatic rifle equipped with a bayonet, ammunition, body armour, five fentanyl pills and a small amount of cocaine.
28-year-old Tyrone Ackerman and 22-year-old Taylor Nardi have been arrested and charged with possession for the purpose of trafficking, possession of property obtained by crime over $5,000, unauthorized possession of a firearm and body armour.
Ackerman also faces charges for speeding and driving without a license.
Meanwhile, Nardi was also charged with failure to comply with recognizance after he was found to have outstanding warrants from a previous assault and failure to appear in court.
Both men are scheduled to appear in a Fort McMurray courtroom on Tuesday.