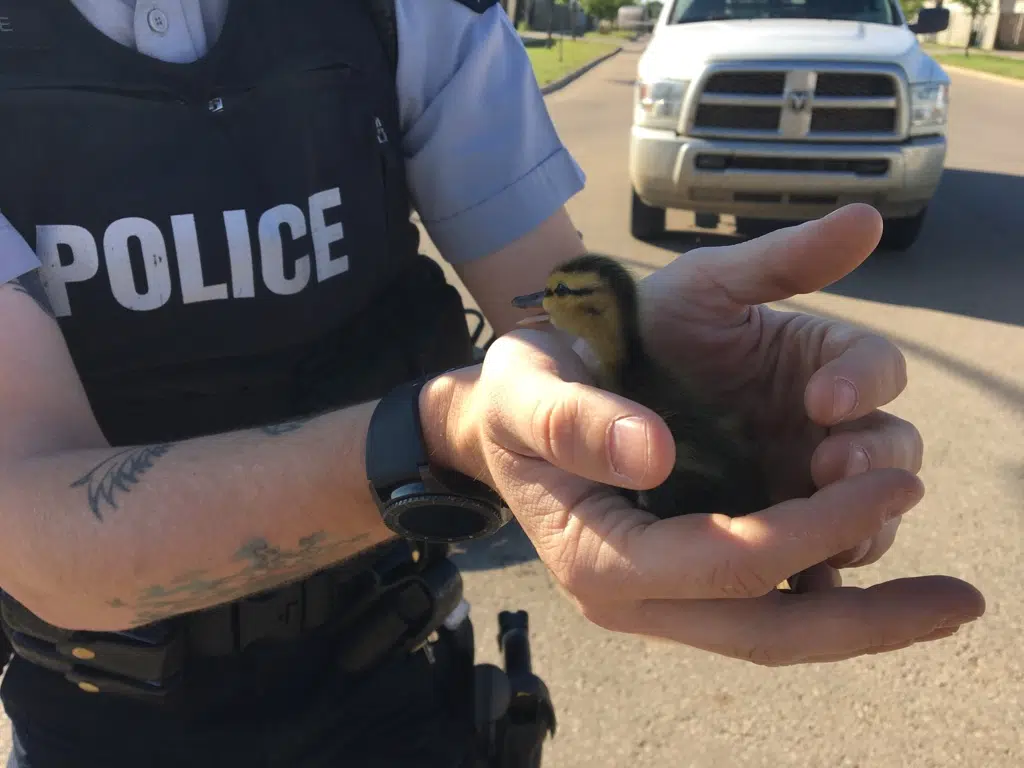 Wood Buffalo RCMP have reportedly saved a group of ducklings that had fallen into a sewer.
On Sunday, just before 8 a.m. – police received a report that the ducklings had fallen into the sewer near the intersection of Ash Way and Lodgepole Way.
When police arrived they found the mother duck on the ground but heard the ducklings below in the sewer.
Members of RCMP removed the manhole and climbed into the sewer to save the ducklings.
All seven duckings were retrieved and returned to their mother.