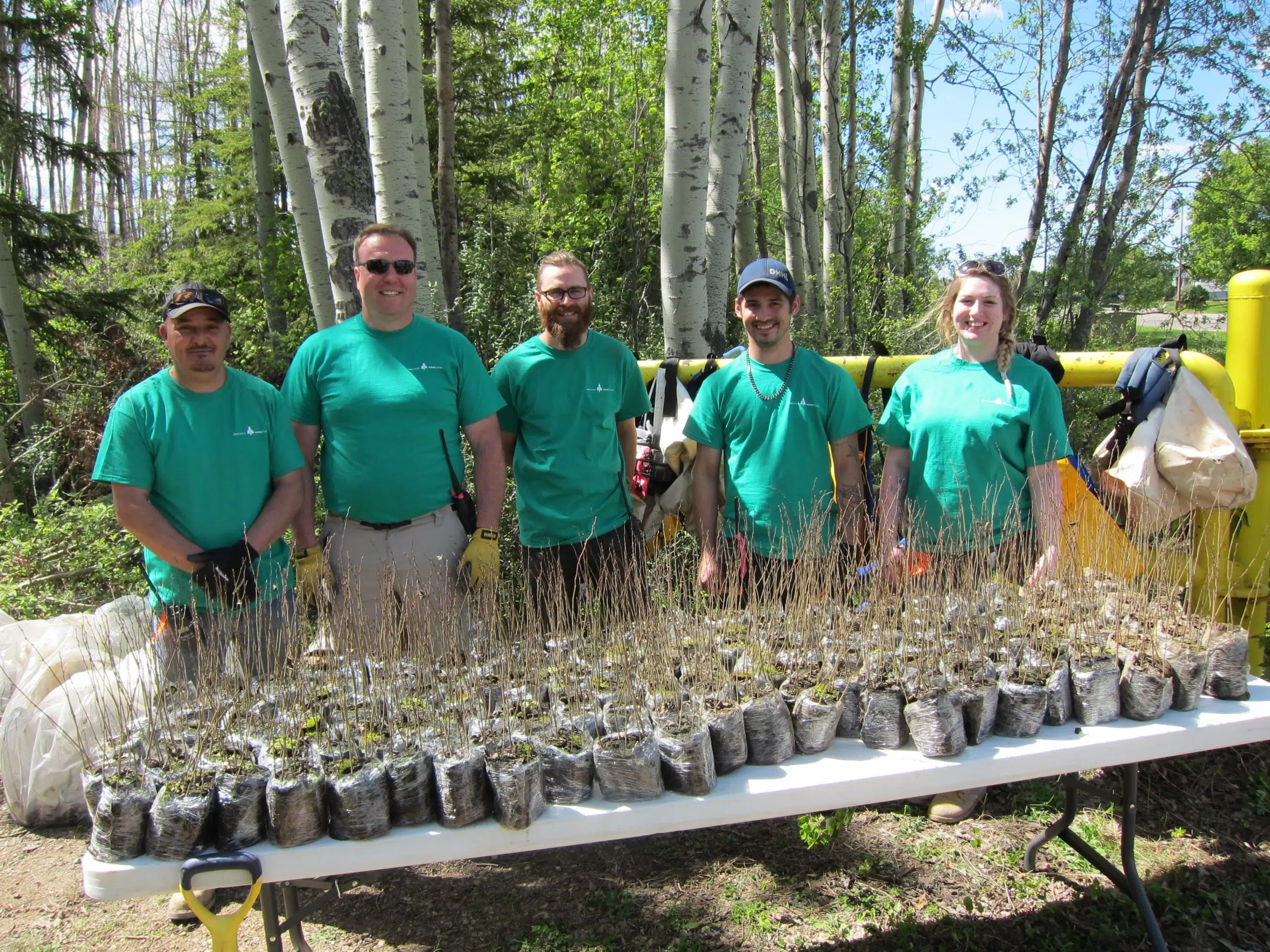 Tree Canada's pilot project to re-forest Fort McMurray has seen over 86 thousand seedlings planted in the region.
As part of Operation Re-Leaf, seedlings have been getting planted in wildfire damaged areas identified by Forestry Experts.
Volunteers and organizations have come together over the past few weeks to re-leaf Fort McMurray in recovering areas.
Operations Manager for the Recovery Task Force Erin O'Neill tells Mix News they'll be avoiding areas where firebreaks have occurred – for the time being.
"We're staying away from those areas now because of the amount of work that we're going to do in those areas in the coming months. So, primarily these areas we planted were areas that we took down hazardous trees. Now we can replant there as there is no additional work that needs to be done in these areas."
Firebreaks are gaps in vegetation or other combustible materials that act as barriers to slow the progress of wildfires.
So far, Operation ReLeaf has replanted in Helen Pacholko Park, Abasand, Saprae Creek, Thickwood and Wood Buffalo.
The Recovery Task Force says the next area of focus will be Beacon Hill – as plans to continue reforestation will proceed into 2019.
Communications Manager for the Task Force Jordan Redshaw says the project has gotten a big hand from some environmentally-conscious students.
"EcoYolo, who some of you may have heard of through the media already is a great group of young kids. They've actually planted 1,600 trees already, and Northlands has planted 4,500. So, we're actually sitting at 86,000 total seedlings planted as of today."
EcoYolo is a group of students from Ecole MacTavish who've devoted themselves to helping in the restoration of Fort McMurray.
Go to rmwb.ca to find out more about Operation ReLeaf.