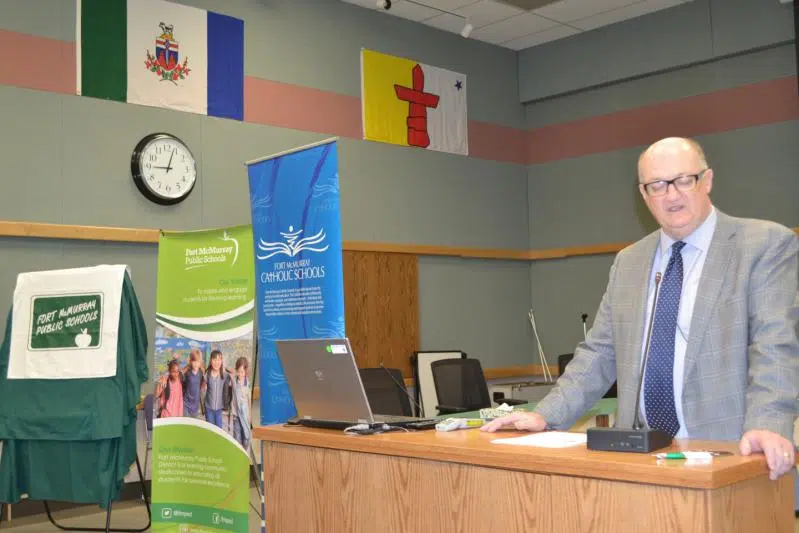 The Superintendent of the Fort McMurray Public School District is getting a contract extension.
Doug Nicholls has held the position since 2013 and now he's getting an extra four years tacked on – to continue the progress made by the FMPSD.
Nicholls has been instrumental in keeping the public-school board going strong and he's excited that he and his wife will get to continue to call Fort McMurray – home.
He tells Mix News he's ready to tackle the next four years.
"We're moving forward as a community and as a district past the wildfire, so I am just thrilled to be part of what I think is just a fantastic district where kids are really well served and we have a really caring staff. Tremendous things are happening in our district already and I'm just looking forward to being part of this moving forward."
Nicholls and his board have gone to great lengths to keeping the district going strong despite the circumstances of the 2016 wildfire.
He says the next step is continuing the rebuild on a number of schools.
"We have some building projects coming forward in September. Christina Gordon, Dave McNeilly, of course the construction project at Composite. Along with the expansion wing in Ecole MacTavish. So, we're going to have some tremendous facilities to complement our very exciting programs."
The extension is still pending Ministerial Approval – but if approved – he's excited to continue contributing to the rebuild and recovery.
He just looking forward to continuing the progress.
"It's a continuation of a team building exercise for us and a partnership for the students and our parents. Our staff is really committed to our kids and I think it shows in our results. We have just incredible results with a very lengthy list and we know that will continue in the years ahead."
Nicholls feels the progress the district has made considering the wildfire has been outstanding and he's excited for what the next four years will bring.