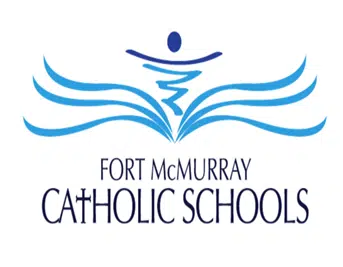 The provincial government is dishing out $75,000,000 to benefit students and teachers for the next school year.
Of that funding, the Fort McMurray Catholic School District receives $706,000.
Meanwhile, the Public-School Board will receive over $650,000 and Northland School Division No. 61 will earn $268,000.
Superintendent for the FMCSD, George McGuigan tells Mix News they plan to make their decision by September.
"We want to have some things in place when the school year starts," McGuigan said. "Certainly, because there could be human resource decisions we have to make. Obviously, if it's a teacher situation, we want to be able to put people in place so we can hit the ground running before the September long weekend."
The program is part of an agreement reached by the Alberta Teacher's Association and the Teacher's Employer Bargaining Association.
McGuigan will speak with teachers before deciding how to allocate the funds.
"We'll sit down and we'll look at the system together," McGuigan said. "That's the key part of this – is that together – we'll look at the system, see where those critical areas are that we think is the best place to start to spend that money that's going to have the greatest benefit for the widest variety of students."
School Boards and teachers will now decide through a joint proposal – how the funding will be spent.
McGuigan says its funding the school would've received anyway – now they just have to prioritize it.
"This money is a reshuffling of dollars that the government already allots," McGuigan clarified. "Just kind of created some different focus areas and made it specific to things that we need to do to spend the money on. The pie is only so big, so we're just re-slicing the pie."
The districts have until December 15 to allocate the funding.
Options to improve the classroom experiences include new teachers and support staff, in-classroom resources, and professional development supports.