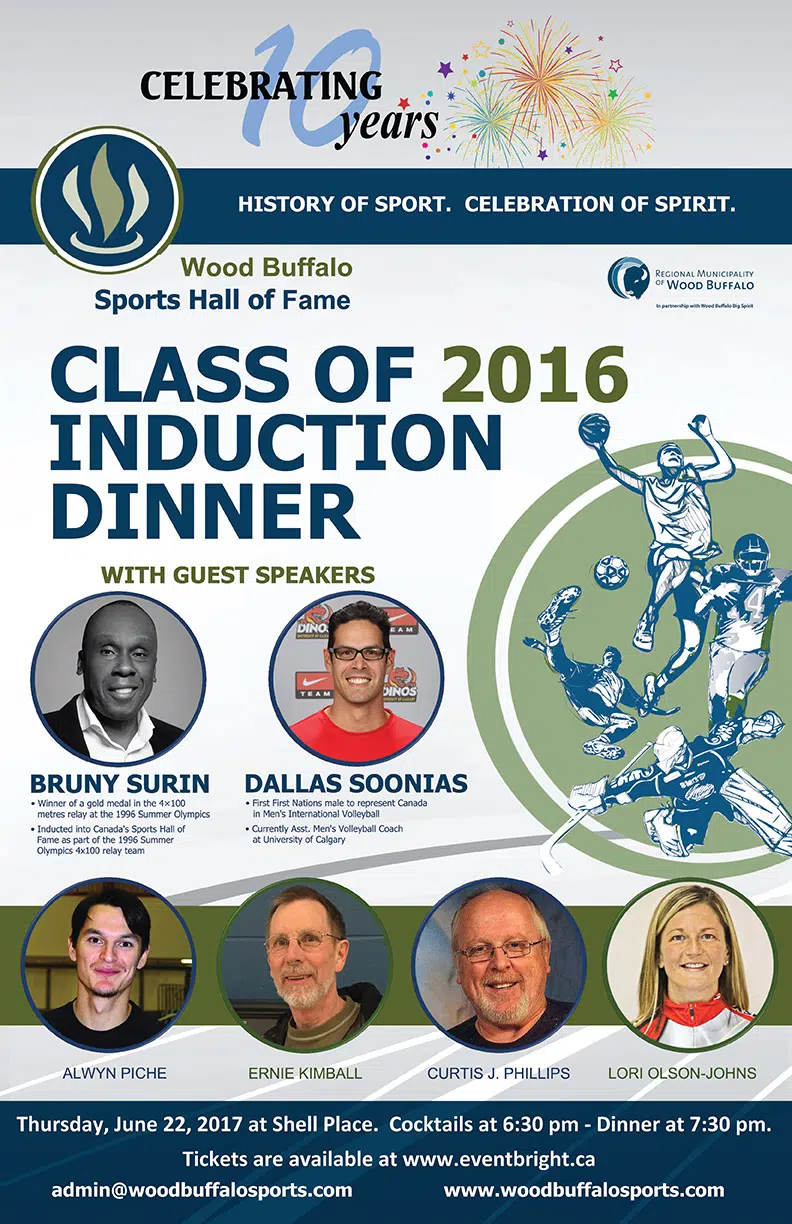 The Wood Buffalo Sports Hall of Fame is inducting four new members.
On June 22, volleyball athlete Alwyn Piche, sports historian CJ Phillips, curler Lori-Olson Johns and Special Olympics advocate Ernie Kimball will all be honoured for their accomplishments.
Communications Board Member with the WBSHOF Robert Murray tells Mix the four inductees were supposed to be the class of 2016.
"We recognize an athlete once their athletic career is over because they're still out accomplishing things and what we might put on a plaque fro them that will last forever, it might change next week so we try and wait until their athletic career is finished or they retire."
Murray notes the board is already thinking about the next inductees, taking nominations.
"We've had a bunch of people asking us, why does it say the class of 2016 when it's 2017, we can agree it sort of lends itself to some confusion but we just wanted to keep it with them, it's the 2017 induction dinner for the class of 2016," added Murray.
The ceremony will also feature two former Canadian athletes as guest speakers, Dallas Soonias and Bruny Surin.
Soonias joined Canada's Men's Volleyball team back in 2004 and spent the last 13 years with the team. He's played professionally in Asia, Europe, and the Middle East.
Surin was part of Canada's gold medal 4x100m relay team at the 1996 Atlanta Summer Olympics. He's also won four World Championship titles in both indoor and outdoor track levels.
The ceremony will take place at Shell Place.