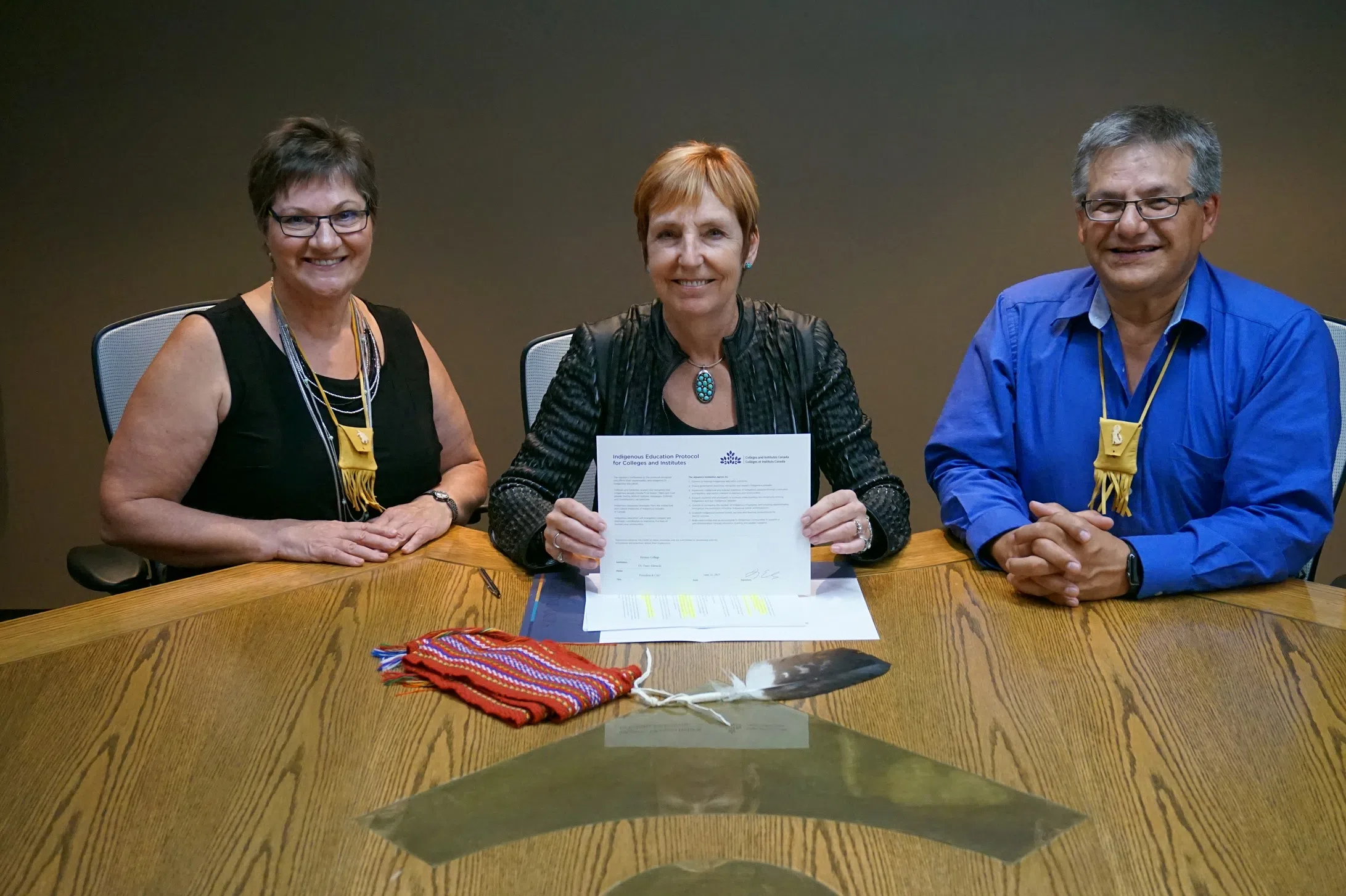 Keyano College is working to create curriculums and new learning environments for Aboriginal people.
On Wednesday, the school became the 51st institution across Canada to sign the Indigenous Education Protocol. This was developed by Colleges and Institutes Canada to reaffirm the importance of Indigenous education.
"As we respect the intellectual and cultural traditions of Indigenous peoples, we also strengthen our college," said Tracy Edwards, Keyano President and CEO.
As part of the protocol, Keyano will be asked to follow seven new principles.
This includes committing to making Indigenous education a priority, ensure governance structures recognize Aboriginal people, implement intellectual and cultural traditions, support students and employees to increase understanding of Indigenous and non-Indigenous people, increase the number of Aboriginal employees, establish holistic services and learning environments, and build relationships with rural communities.
In the 2016-17 school year, over 140 students self-identified as Aboriginal. Keyano also has a campus in Fort Chipewyan and outreach campuses in Anzac, Conklin, Fort McKay, and Janvier.
Besides already offering an Aboriginal Entrepreneur program, they also have an Indigenous Careers Award to encourage and support Indigenous Albertans in their pursuit of gaining a career through post-secondary studies.