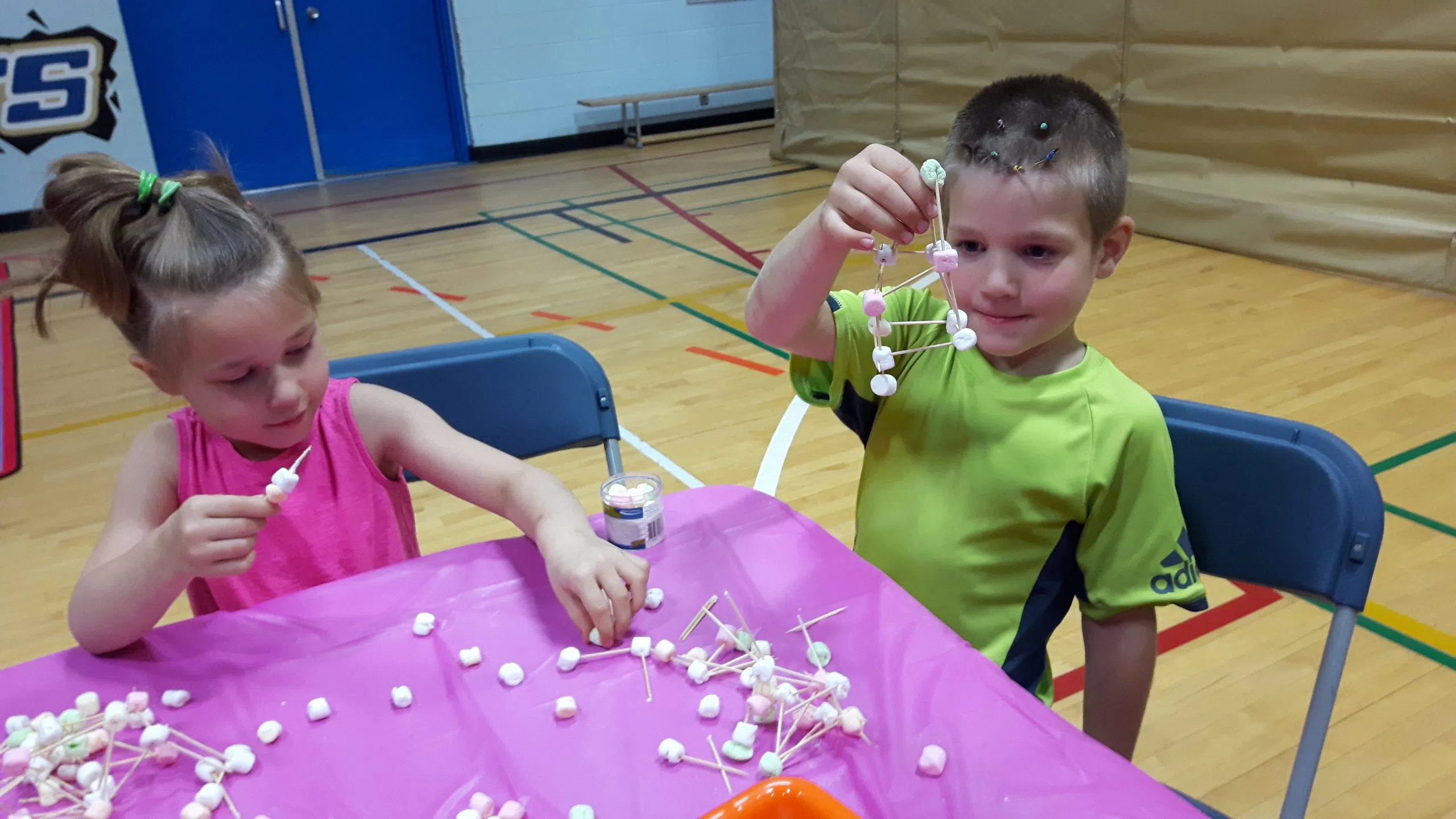 Greely Road Public School is riding full STEAM ahead – starting this fall.
The school will be the first in Fort McMurray to implement Science, Technology, Engineering, Arts and Math, beginning kindergarten.
STEAM will not only teach the process of coding to kids at an early age through robotics, it will also benefit their reading, writing and creative talents.
Superintendent for Fort McMurray Public School District Doug Nicholls tells Mix News coding is fundamental to youth interest in the digital world.
"Hundreds of thousands of jobs right now unfilled in North America, the World, in this area," Nicholls said. "It only looks to increase in necessity as we go forward. Look at all the virtual reality, artificial intelligence, all of those areas that are before us in the future in the next ten to twenty years – that's where these kids are heading.
The STEAM program is a hit with the kids. And so is crazy hat day @FMPSD #rmwb #ymm pic.twitter.com/PpsuNn1yMs

— MIX 103.7 News (@Mix1037FMNews) June 20, 2017
Students will also have opportunities to create a variety of educational-related materials using the school's new 3D Printer.
Principal of Greely Brian Mullally feels the earlier we introduce kids to STEAM and these innovative technologies, the better prepared they will be for the future.
"Part of STEAM involves elementary coding and programming using technology," Mullally said. "To us, that's the way of the future and it's just a way to give the kids a heads up on some of the technology they'll face as they get older."
BeeBot moves based on the number of times you push it's directional buttons @fmpsd @GreelyRRunner #ymm #rmwb pic.twitter.com/IYIaBQK59A

— MIX 103.7 News (@Mix1037FMNews) June 20, 2017
According to Kindergarten teacher at Greely Sam Quarterman, giving students a hands-on learning approach is the most beneficial way for them to learn.
She is simply excited to help give students a better grasp of the sciences from a younger age.
"When they come to kindergarten they don't really have a set science curriculum yet," Quarterman said. "So, this is really just broadening from literacy and numeracy. It's just kind of taking that next step to introduce this world to them, so it's pretty cool."
In addition, the FMPSD will also be launching a familiar program at Greely.
'The Leader in Me' will also be launching in the fall with a focus on empowering students to grow as leaders.