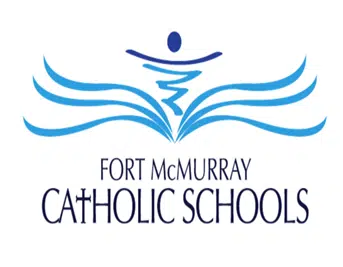 The Fort McMurray Catholic Board of Education is extending the contract of Superintendent George McGuigan.
McGuigan, who was first named Superintendent back in April of 2013, will now continue his role for the next four years until August of 2022.
"We are pleased to announce the reappointment of George McGuigan as our District Superintendent," Fort McMurray Catholic Board of Education Chair Paula Galenzoski said. "Under his leadership our district will continue providing exceptional Catholic education. George lives the core values of Fort McMurray Catholic Schools, always putting students first."
McGuigan says he's humbled and honoured to be able to continue to serve the youth of the community.
"To be an educator requires a passion and vocation of a life of service. This is our calling for all who work within the Fort McMurray Catholic Schools family. I thank the Board of Trustees for their faith in me and look forward to working with my colleagues, dedicated to preparing our future leaders."
McGuigan has been working with the FMCSD for over 35 years.