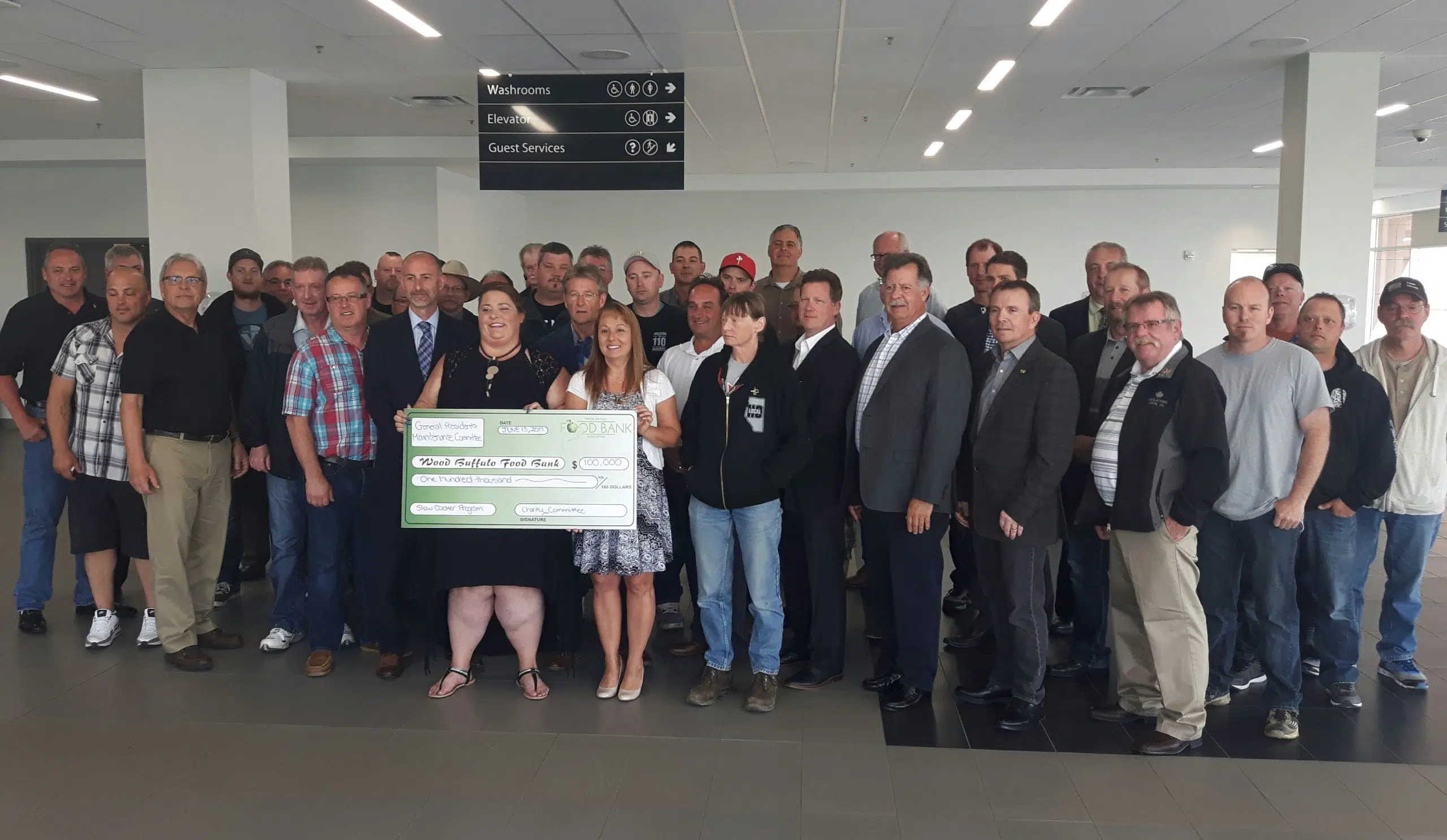 The Wood Buffalo Food Bank will be able to continue its Slow-Cooker Program thanks to a hefty donation.
On Tuesday, a $100,000 cheque was given to the Food Bank by the General President's Maintenance Committee and the National Maintenance Council.
The money will go toward their free program which teaches clients how to cook healthy, conveniently and efficiently.
Executive Director of the Food Bank, Arianna Johnson tells Mix News the Slow Cooker Program has been very popular among its clients.
"If you're two working parents, or a single-working parent and you've got to feed kids and work 8-to-16 hours a week – depending on where you work – you need to be able to cook in a format that provides you a healthy meal that's cooked quickly when you get home."
The Slow Cooker Program teaches clients of the Food Bank how to cook low-cost, convenient and healthy meals for their families and themselves.
Program Manager for the Food Bank, Yvonne Ormson says that without the money, the program wouldn't have been able to continue.
"We had no idea how much of an impact it would have on the lives of our clients, they are often thanking me with tears in their eyes. It truly is making a difference to our clients and it is open to members of the community at large and it's truly making a difference in our community."
Now, thanks to the funding – the program can extend into 2018.
Johnson adds that the program benefits clients from more than just a financial and nutritional perspective.
"It's really about the all-around financial security, it's not just about the nutritious part or the affordable part – it's about that holistic view of how do we get people back to eating healthy, nutritious, affordable meals on the budget they can afford."
To find out more about the Slow Cooker Program, or other programs being offered by the Wood Buffalo Food Bank, head to their website.