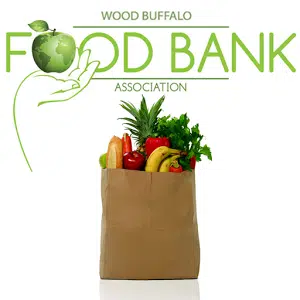 The Wood Buffalo Food Bank is trying to help clients gain skills in growing their own food.
Starting on June 19, clients can register to receive an urban gardening kit through the new "Gro For Good" program. This program was first started a few years ago, in Toronto, and is starting up again after a two-year hiatus.
Included in each package will be an instructional booklet, bag of soil, seeds for lettuce, chives, spinach, tomatoes, and planters.
"Our clients are always looking for new ways to provide food security for themselves and bring down the cost of their groceries," said Arianna Johnson, Executive Director of the Wood Buffalo Food Bank. "Anything that we can do to increase the nutritional of what they're eating is important to us."
However, Johnson adds she doesn't expect to see an immediate drop in clients.
"It's really more about giving them some skills that they can eventually build on and possibly create a situation for themselves where they garden more and produce more of their own food so they don't have to use us as much."
These are urban gardens, planned to be set up on an indoor window shelf.
There are 750 kits available with each client getting a chance to attend an instructional class to learn more about planting, harvesting, and year-round care.
Anyone interested can apply at woodbuffalofoodbank.com