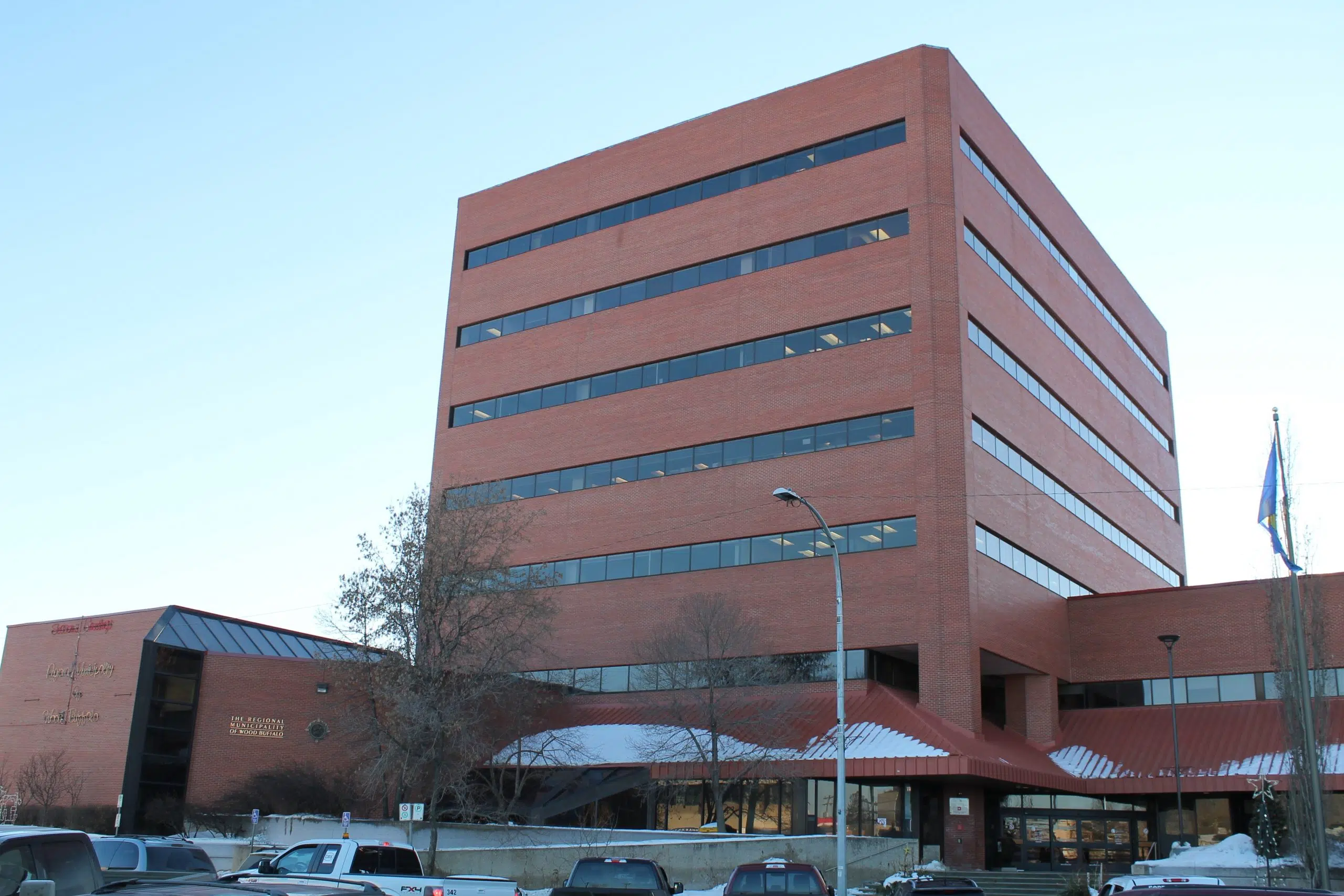 Council will meet this week discussing a number of items including potential buyouts for properties in Waterways.
Last week, the Wood Buffalo Recovery Committee sent a recommendation to council to acquire 14 additional properties. Back in May, council approved the acquisition of 21 properties, all at pre-fire values.
The cost to acquire the remaining properties would be $3.5 million, pushing the total over $10 million for all 35 properties.
They will also be discussing two new bus bay turn-outs on Confederation Way and Thickwood Boulevard.
The proposal recommends two turnouts as major transfer points as opposed to the originally planned 28 stops with heated shelters.
With the scope change, the Confederation turn-out would have 3 heated shelters for passengers and 6-7 bay turnouts for multiple buses. A second area by the Casman Centre would have 5 turn-outs, 2 heated shelters, and washrooms for drivers.
Council will also discuss soil at the landfill, a proposed new frame road sanitary lift station, and the year end review for the Mayor's Advisory on Youth Council.
They will also take the time to recognize the work done by members of the Wood Buffalo Recovery Committee.
Council will meet on Tuesday at 6 p.m.
Meanwhile, the Oversight Committee will also meet this week, looking at the close-out report of the Shell Place Project.
In 2015, a study conducted by the Municipal Auditor and the Regional Recreation Corporation of Wood Buffalo worked to determine the costs of the expansion.
The project is expected to cost over $133 million.
The committee will most likely ask the RRC to present a report to council documenting final costs of the project as well as lessons they learned.
The committee will also meet on Tuesday in the council chambers, at 4 p.m.