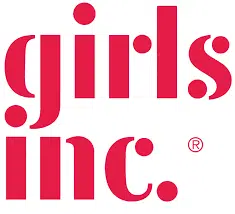 Girls Inc. of Northern Alberta is giving away three scholarships through the Women of Inspiration series.
For the fifth straight year, Girls Inc will be providing educational support for three women from the region.
The scholarships are valued at $3,000 and are available to female post-secondary students from the RMWB who are pursuing further education.
Executive Director for Girls Inc. Northern Alberta Ann Dort-MacLean tells Mix News the scholarship awards academic success and community contributions.
"We'll look not only at the academic accomplishments of the kids but we have a long and hard look at what they do in their community, what their commitment to their community is at an early age and hopefully they'll be tomorrow's 'Women of Inspiration.'"
The scholarships are based on some criteria of financial need, academic achievements and extracurricular and community involvement.
Dort-MacLean says these scholarships will ease the transition for these students into post-secondary.
"We had a winner speak last year and she talked about not having to need 3-part-time jobs and how she could focus on her studies and how it made her life a little easier and it made her education a lot easier to attain because she could focus."
To apply – you have to have lived in the RMWB for at least one year and provide proof of acceptance into a college, university or trade school.
Dort-MacLean says to apply, you must be a full-time student leading to a degree or diploma.
"They have to provide proof that they've been accepted into an accredited education institution, be it a college, university or trade school. They have to maintain their marks, so they have to show us their transcripts at the end of the first semester to get the second installment."
You can apply through the Girls Inc. webpage.
The deadline to apply is July 15th at 4PM.