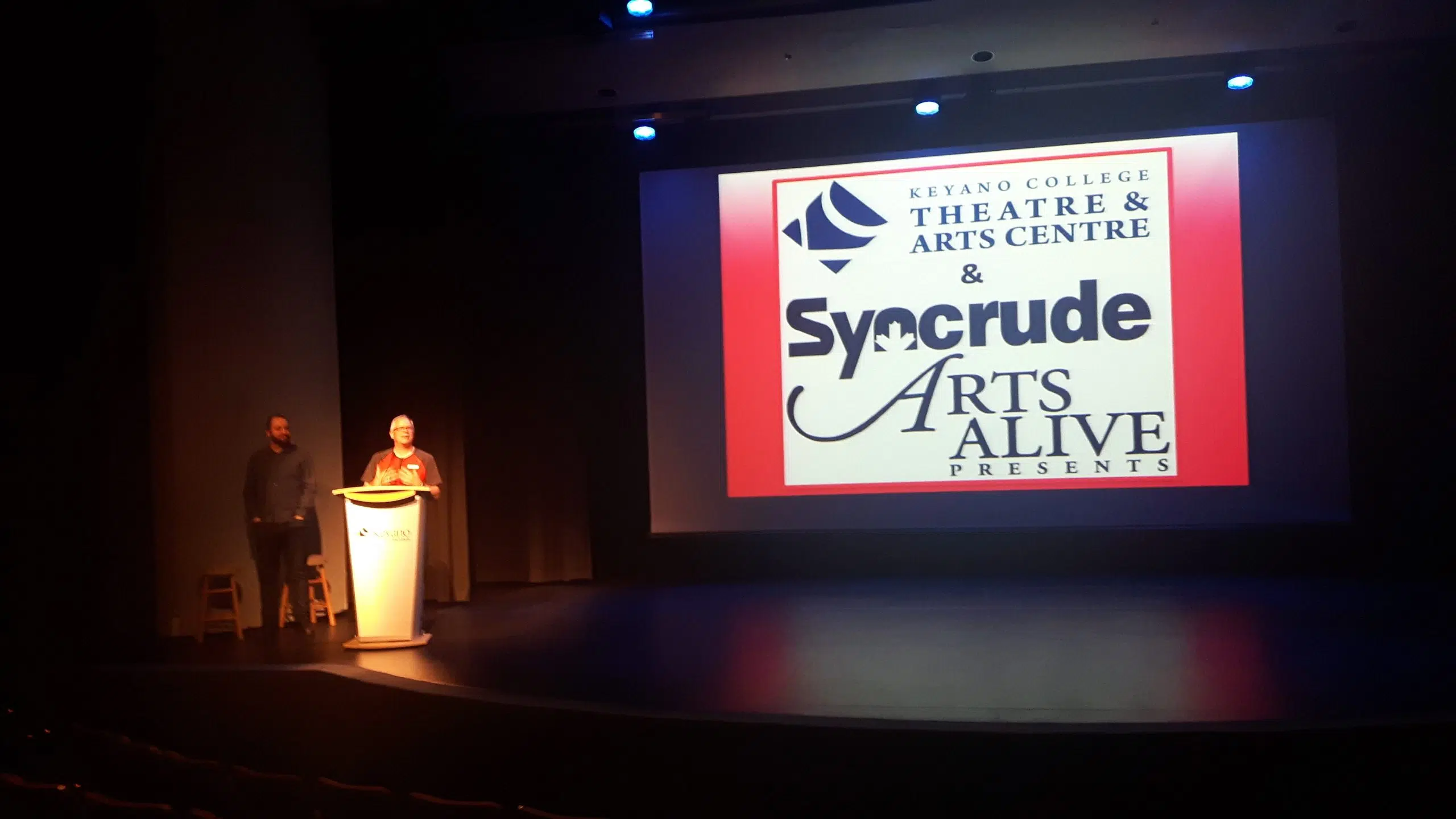 The Syncrude Arts Alive series announced its lineup for the 2017-18 season.
The professional artist touring series sees performers from across globe grace the Keyano Theatre stage and showcase their talents to the people of Fort McMurray.
2017-18 will see a variety of different performers, from folk artists, to interprative dance groups all the way to Japanese percussionists.
Director of Keyano Theatre and Arts Centre Alan Roberts tells Mix News there will be some unique performers among this year's lineup.
"There's Wes Barker, a stunt magician – I just think he's hilarious. Union Duke is a really interesting up-and-coming young band and they're really starting to make a name across Canada. I think they're really worth watching."
On Sunday, previews of all the unique acts were played on a big screen at Keyano Theatre and Arts Centre as the artists were presented into the lineup.
Roberts says it's important for the local community to be engaged in theatre and arts.
"Everyone has some type of connection to music, to dance, to drama, to the arts and I think just the whole ability of bringing people together in one spot to enjoy a performance and talk about it afterwards – that's what's so key about arts and culture and the performing arts especially."
The series has been active since 1980, and has been bringing the best of Canadian and international performers to viewing audiences in Fort McMurray.
Roberts feels proud to be so involved with bring the arts and theatre to the RMWB.
"Because I'm a lover of music, I'm a lover of dance. For Keyano Theatre, it's been what we feel strongly about doing. We've been doing it for many, many years and we figure that we are a great place to be able to entertain. We've got the two theatres and the technical support to assist these artists."
Tickets to any of the 2017-18 shows are available online at keyano.ca/theatre or by purchasing them through the Keyano Theatre box office.