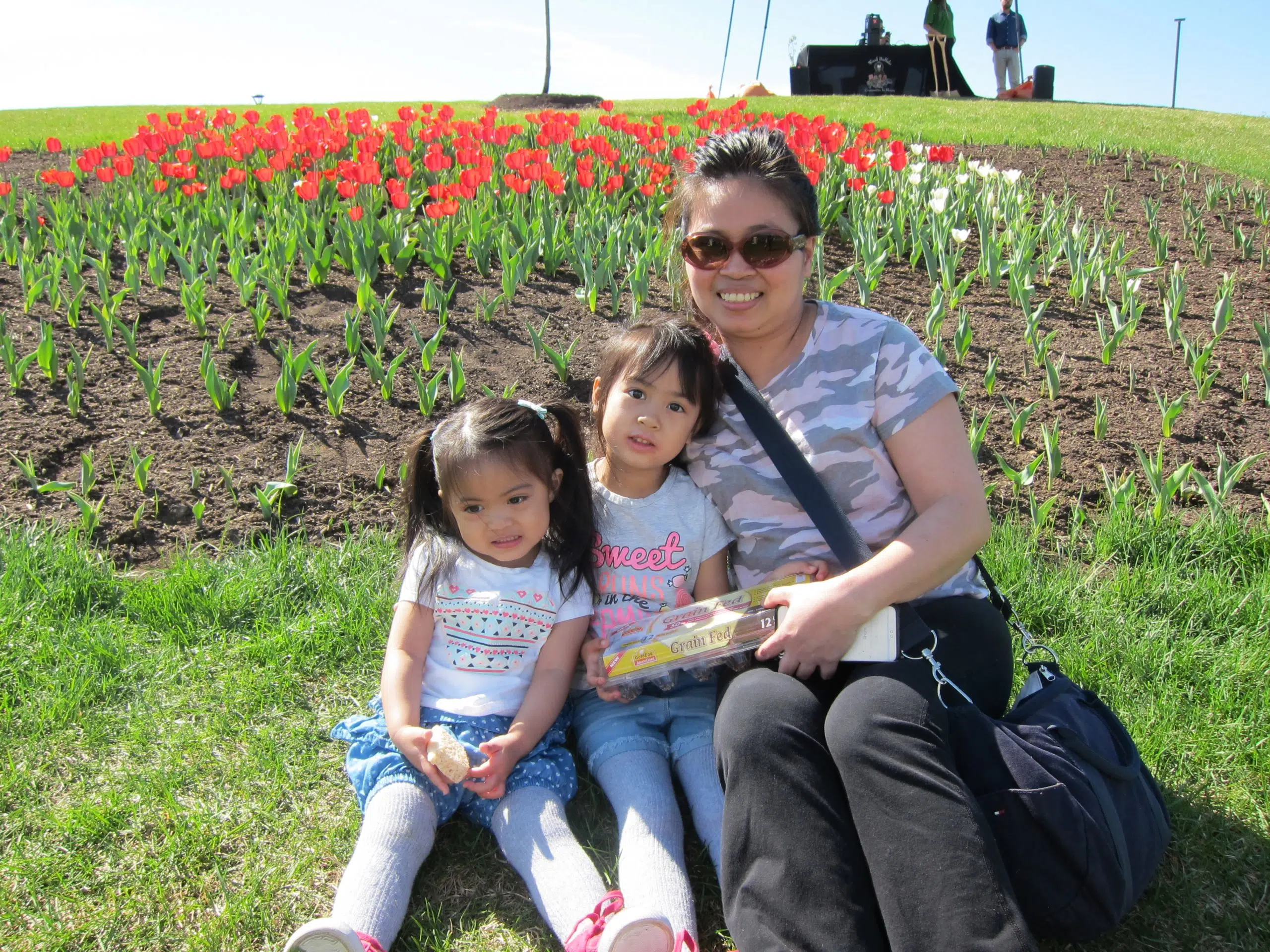 The community was invited to Snye Point Park to join Communities in Bloom as they unveiled Canada's 150th Anniversary Tulip Garden.
"Planting the tulips last fall was extremely rewarding," said Julie Moretto, co-chair, Wood Buffalo Communities in Bloom Committee. "We've been eagerly waiting for spring so we can see the tulips as they start to bloom."
Last year, the Wood Buffalo Communities in Bloom Committee made an application to be one of 150 communities from across Canada chosen to receive tulip bulbs from the Canadian Garden Council.
After being accepted into the program, residents were invited to participate in a ceremony on Oct. 13, 2016, where 2,000 tulip bulbs were planted in the new garden at Snye Point Park.
The garden also includes additional tulip donations from Vanhof and Blokker.
Today, residents were at the unveiling event to showcase the red and white tulips and to watch as the Tree of Hope was planted.
Residents also got to choose seeds from the seed buffet for their own gardens, including vegetables, herbs and flowers.
The region's garden and the other select tulip gardens planted across the country will be symbolically linked to a flagship 150th Garden Promenade consisting of 25,000 tulips in Niagara Falls, Ontario.
These gardens will also be featured on Canada's Garden Route.