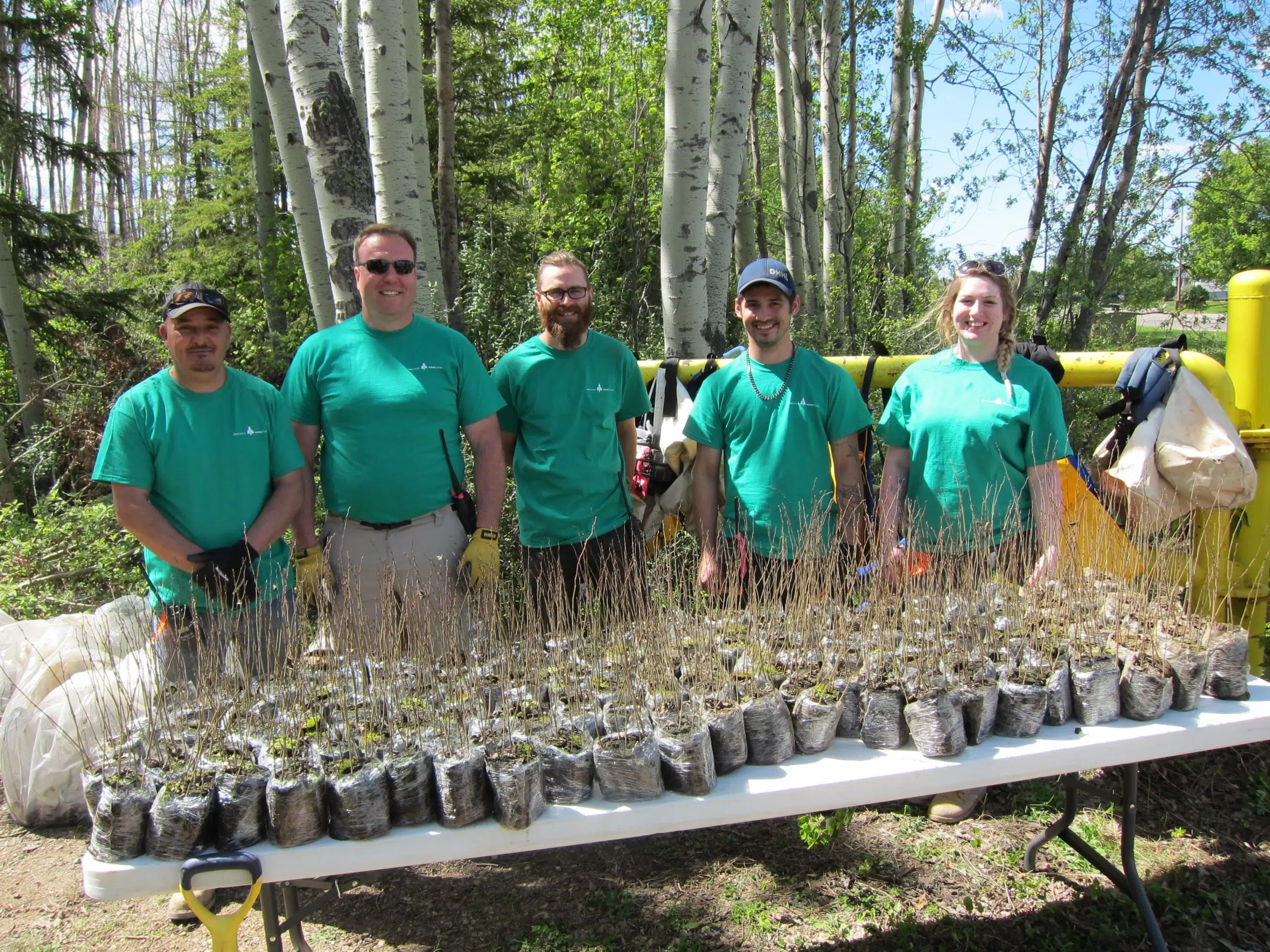 Operation ReLeaf is a-go in Fort McMurray.
Tree Canada's mission to re-forest the RMWB kicked off today at Helen Pacholko park where many residents and volunteers were on hand – getting down and dirty.
Over the next few weeks, 80,000 seedlings will be planted in Abasand, Saprae Creek, Thickwood and Wood Buffalo where hazardous tree removal is complete.
Kevin Dudka was involved with some of the hazardous tree removal in the region and he tells Mix News why he decided to take part in ReLeaf.
"It's a good thing and Tree Canada is a great organization, they've donated the trees. Working with the RMWB has been great and it's great to be a part of getting some trees back in the ground. We're expecting a few hundred people today so, hopefully we get a few thousand seedlings in the ground."
Around 200 volunteers were at the park taking part in a ceremonial tree planting to kick off the mission to get the region to pre-wildfire condition.
Volunteer Emma Bootler tells Mix News why she decided to help ReLeaf Fort Mac.
"Personally, to me it means a lot. My family was living here when the fires happened. The walking trails, I use to walk down them and just seeing the difference since the fires, we'd really like to get it back to the way it was."
Residents are asked to refrain from activities that might disturb reclamation areas and rebuild activity must be completed before seedlings are planted.
Reforestation efforts start this Spring and will continue into 2019.