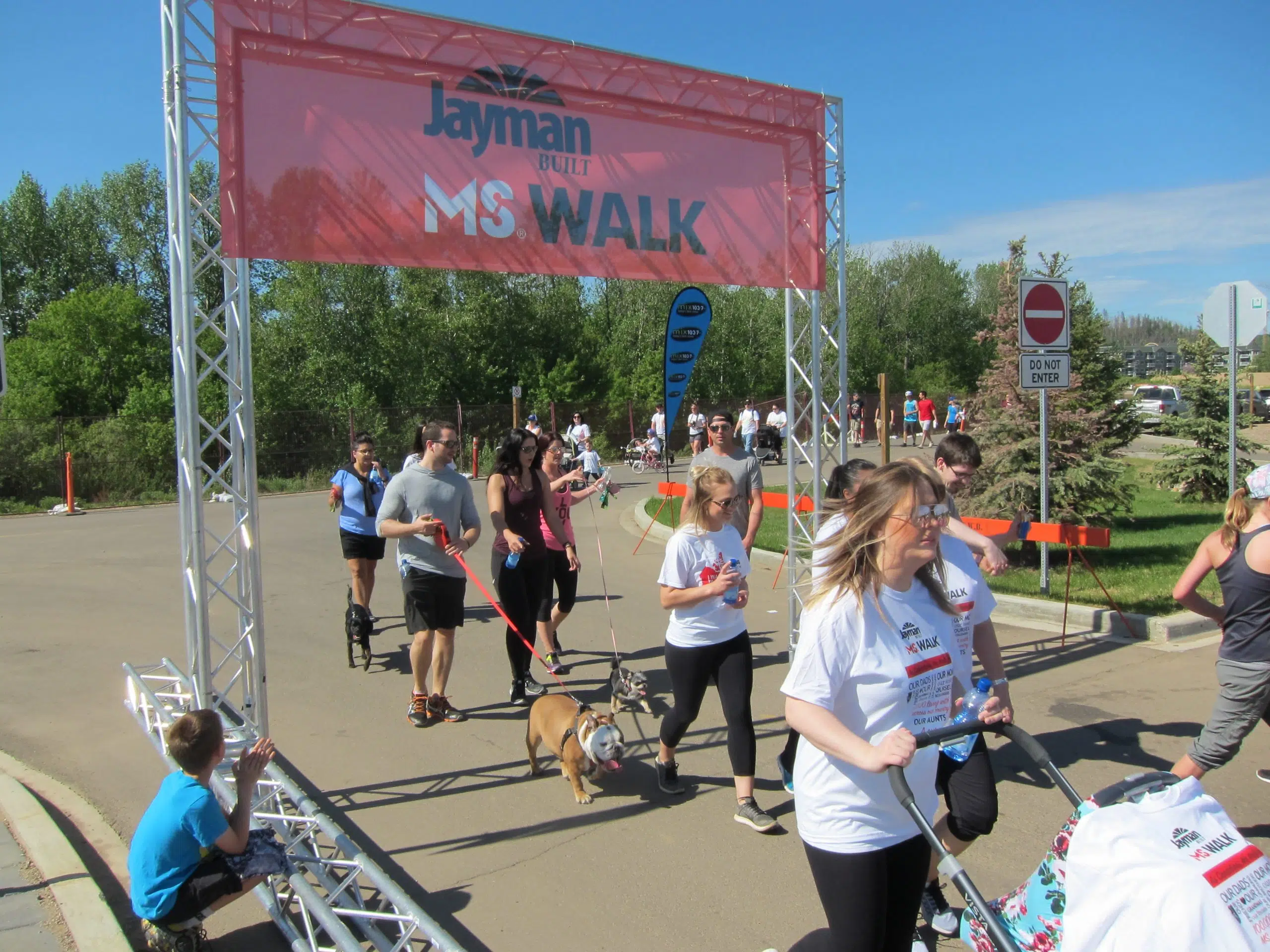 Hundreds of residents laced up to take part in a unified demonstration against multiple sclerosis.
One year after the wildfire forced the cancellation of the 2016 event, Fort McMurray residents were out in groves to support the return of the walk.
On Saturday, the Jayman BUILT MS Walk at Snye Point Park celebrated hope and gets residents to join the fight against MS, while raising crucial funds for the cause.
The MS Society is dedicated to funding research and services that empower Canadians affected by MS.
Money raised through the Jayman BUILT MS Walk will help fund local programs and services to help people effectively manage and cope with MS, and will also fuel Canadian MS research into causes, improved treatments and a cure.
The research funded through the Fort McMurray Jayman BUILT MS Walk gives the possibility of a brighter future – a future without MS.
In 2015, the Fort McMurray Jayman BUILT MS Walk had 127 participants and raised $37,500.