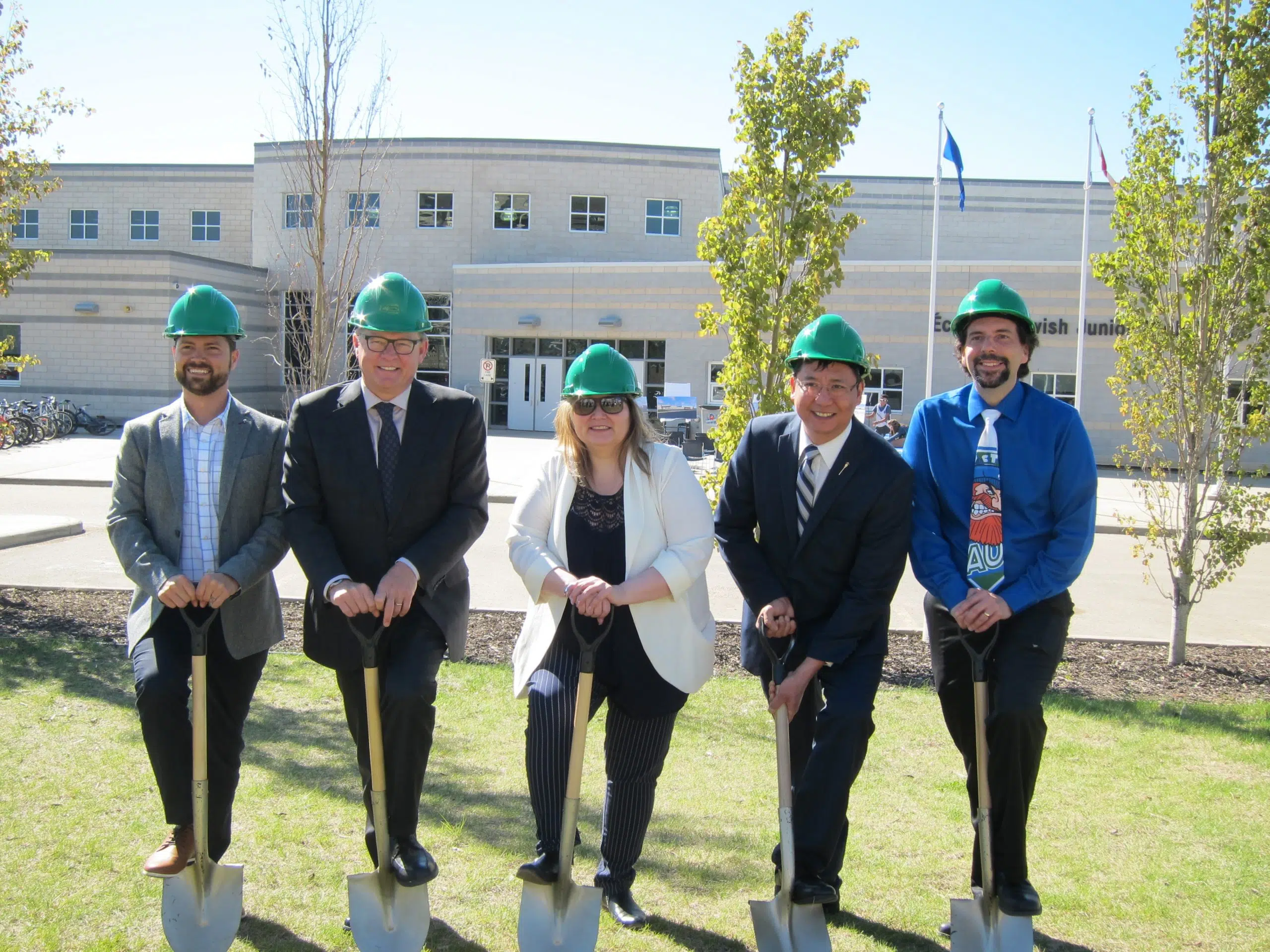 The Fort McMurray Public School District held a sod turning ceremony on Friday to mark the expansion of École McTavish.
The school, which currently has around 680 grades 7-9 students, is being expanded to include grades 10-12.
According to Superintendant Doug Nicholls, this will nearly double the school's capacity.
"We could easily go to 14-1500. It will depend a lot on what the community does in terms of growth and overall student enrollment. But, clearly, we're going to have some space in the school to grow to serve the area of Timberlea. For Fort McMurray Public it's a very important aspect now because we have high schools both in the Thickwood area and Timberlea."
The new high school will include a food room, wood shop, welding booth, along with a CTS wing, which will house robotics, small engines, animation and a cyclorama room, among other things.
"There are certain kids who love curriculum, math science, but there are lots that don't. And so, if we want to keep kids in school then that's what we need to do, we need to find what they're passionate about and have them stick with that. Then show them how their schooling supports that. That's why we have PEAK program for hockey, soccer, dance, and swimmers," said Principal Scott Barr.
Barr notes the students are very excited to the expansion.
"Very excited to the design and the drawings and the opportunities they're going to have, too, just a really unique chance to be apart of something new and exciting. Everything from medical sciences to welding, whatever their interst is they'll find something in this high school."
The roughly $27 million project is expected to be completed in September 2019.