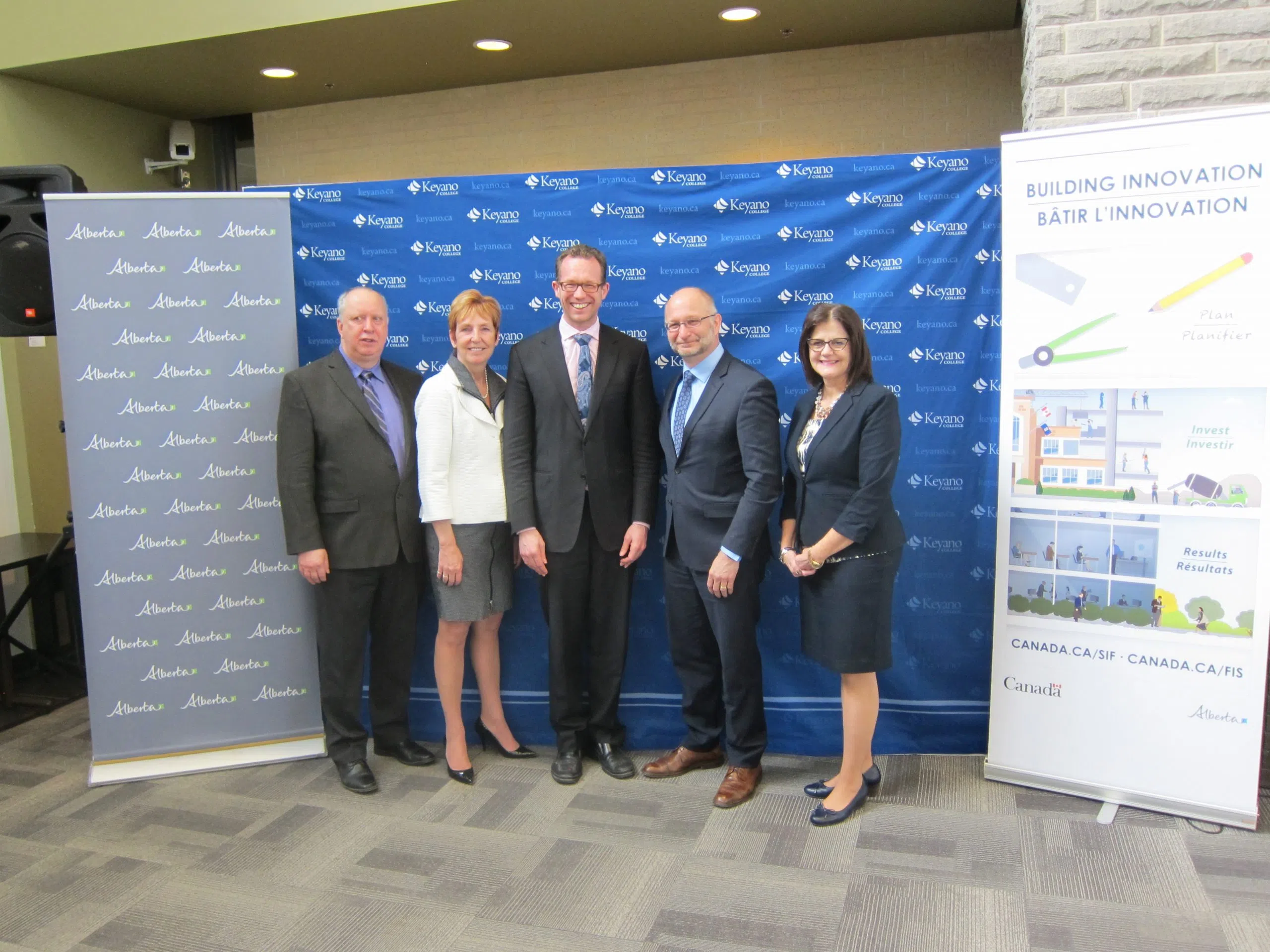 The Federal and Provincial Government is boosting the infrastructure funding for Canadian colleges.
On Thursday, Minister of Advanced Education Marlin Schmidt was at Keyano College with representatives of schools across the province to announce the Post-Secondary Institutions Investment Fund.
The governments of Canada and Alberta are investing a total of $21.78 million dollars in Keyano College, and three other institutions.
President and CEO of Keyano Dr. Tracy Edwards tells Mix News what nearly $7,000,000 in funding means for Keyano.
"Improving the amount of deferred maintenance, we have in terms of improving our efficiency and sustainability moving forward. Also, touching up our Doug Schmidt theatre so we can do more outreach into our rural and aboriginal communities."
Dr. Edwards adds that in the long run it will provide Keyano with a better learning environment.
SIF supports the government of Canada's climate change objectives by encouraging and sustaining green-friendly infrastructure projects.
Minister of Advanced Education for Alberta, the honourable Marlin Schmidt says SIF will have long term positive impact on our economy.
"People who are going to school today will be working in those careers for 20 or 30 years and contributing to the province for a long time to come. So, the payback that the people of Alberta will get for investing in their students today will be huge over the course of that time."
The $6,886,252 dollars Keyano receives will improve or upgrade five of their facilities – including renovations to the Doug Schmidt Lecture Hall.
Schmidt adds the funding helps foster training for well-paying middle-class jobs of today and tomorrow.
"Top quality learning environments for our students at colleges across the province and we know that having access to high quality learning environments will enhance learning experiences and make student's lives better."
The program supports projects that are expected to be substantially completed by April 30, 2018.
More information can be found at Canada.ca/sif.