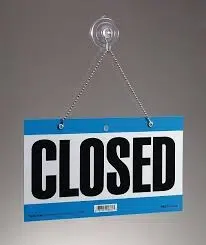 Many public services and businesses will be cutting their hours for the Victoria Day long weekend.
The Peter Pond Mall will be open from 12:00 p.m. – 5:00 p.m. on Sunday and Monday. Saturday, they will be open from 10 a.m. – 6 p.m.
Keyano College Sports & Wellness Centre will only be open from 8:00 a.m. – 8:00 p.m. on Monday. Over the weekend, they will be open with their usual hours of 8:00 a.m. – 10:00 p.m.
The Suncor Community Leisure Centre at MacDonald Island Park will be operating on holiday hours for Monday. It will be open from 7:00 a.m. – 10: 00 p.m. All other holiday hours for the Park can be found here.
The Fort McMurray Boys and Girls Club will be closed until Tuesday.
Meanwhile, there are a few changes with municipal services.
There will be no changes to the curbside waste collection over the holiday.
However, transit will run a reduced service on Monday. Only routes 11 (Airport), 15 (Timberlea Express) and 16 (Thickwood Express) will be in operation.
These three routes will be operating on their regular service over the weekend,
All municipal offices will be closed on Monday. The PULSE line is available 24/7 at 780-743-7000.