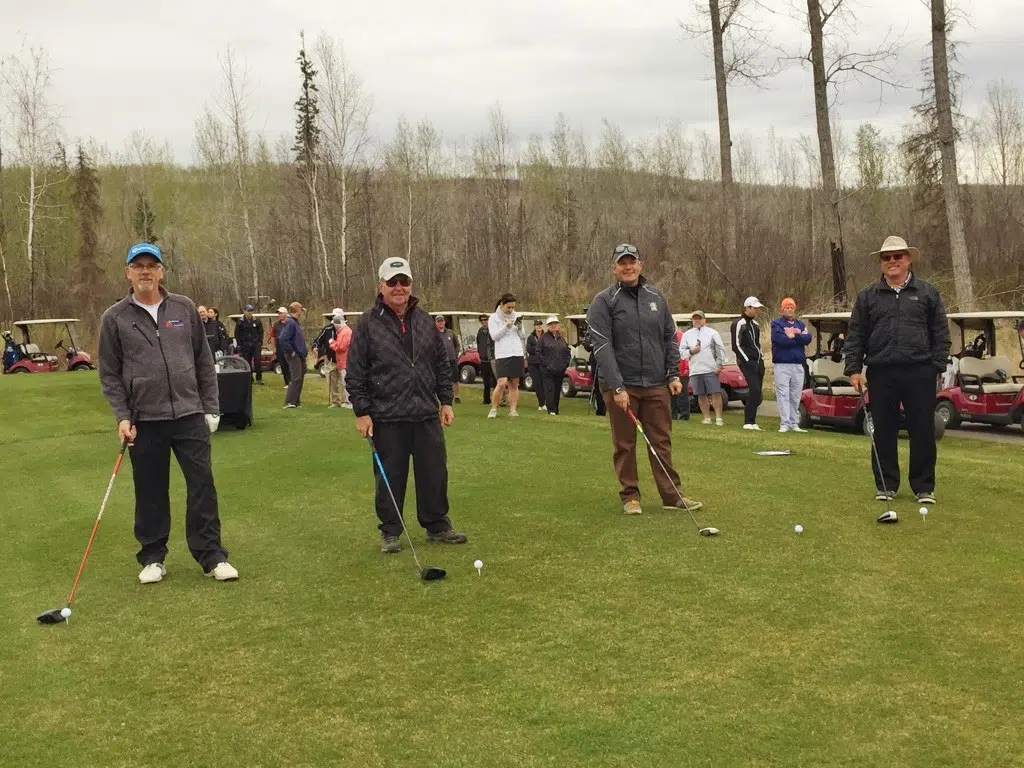 Golfers now have 9 more holes to play as the Fort McMurray Golf Club officially opens its newest course.
Residents Ross and Karen Green and Faye Fidder were the first golfers to tee off at 'Fox Tail' as part of a special celebration of the club's achievement.
They were selected as part of a contest to name the three distinct courses.
"Fox Tail has a different feel from the other 18 holes, but it's a nice complement," said Ross. "I really liked it. It was challenging, but fun."
There will no longer be a front nine or back nine as the courses will now be known as Big River, Black Bear and Fox Tail.
Dennis Warr, President of the board at the FMGC and a member of the construction and planning committee that led the project, was on hand to cut the ribbon.
"This has been an incredible experience," Warr said. "Hats off to our golf course staff, our members, and our committee for seeing this massive project through."
The club becomes Fort McMurray's first 27-hole golf course.
The course was expected to open toward the end of last May but the wildfire evacuation left the course untended for several weeks.
The FMGC Board felt the best thing to do for the course's long term health – was to let it recover.
"We were expected to open Fox Tail toward the end of May last year, but after the evacuation left the course untended for several weeks, the management team and board felt the best thing to do for the long-term health of the nine holes was to let it recover," Warr said.
"You can imagine how excited everyone is to actually be able to play the course now. It's a great day for golfers in Fort McMurray."
The next steps for the FMGC include rebuilding its clubhouse, snack shack and maintenance facility, all of which were damaged beyond repair by the wildfire.
The club's restaurant is now fully open, the driving range has been upgraded and with nine new holes – it's come a long way since last year's wildfire left it in rough condition.