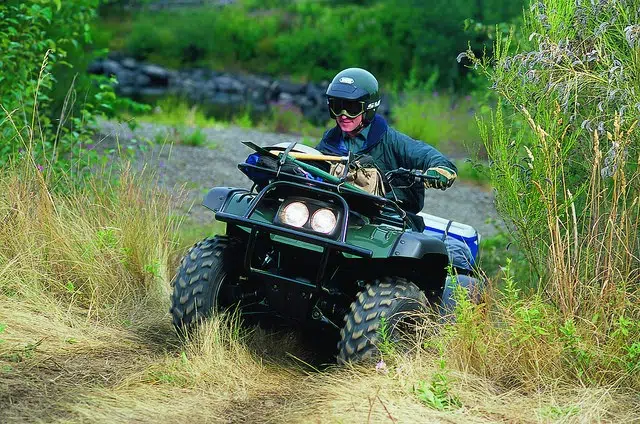 You now have to wear a helmet when operating an off-highway vehicle.
Effective today, anyone riding in, on or being towed by an OHV, which includes ATV's and snowmobiles, will be required to wear an approved helmet on public land in Alberta.
The province says the introduction of this law follows broad public support from community advocates, parents and health organizations. During a public consultation in the fall of 2016, the majority of participants said it was time Alberta joins the other provinces in having a helmet requirement for OHV's.
Fines will range from $93 dollars to $155 for failing to wear a helmet.
According to the province, between 2002 to 2013, Alberta averaged 19 OHV-related deaths per year.
– Photo courtesy of GOA