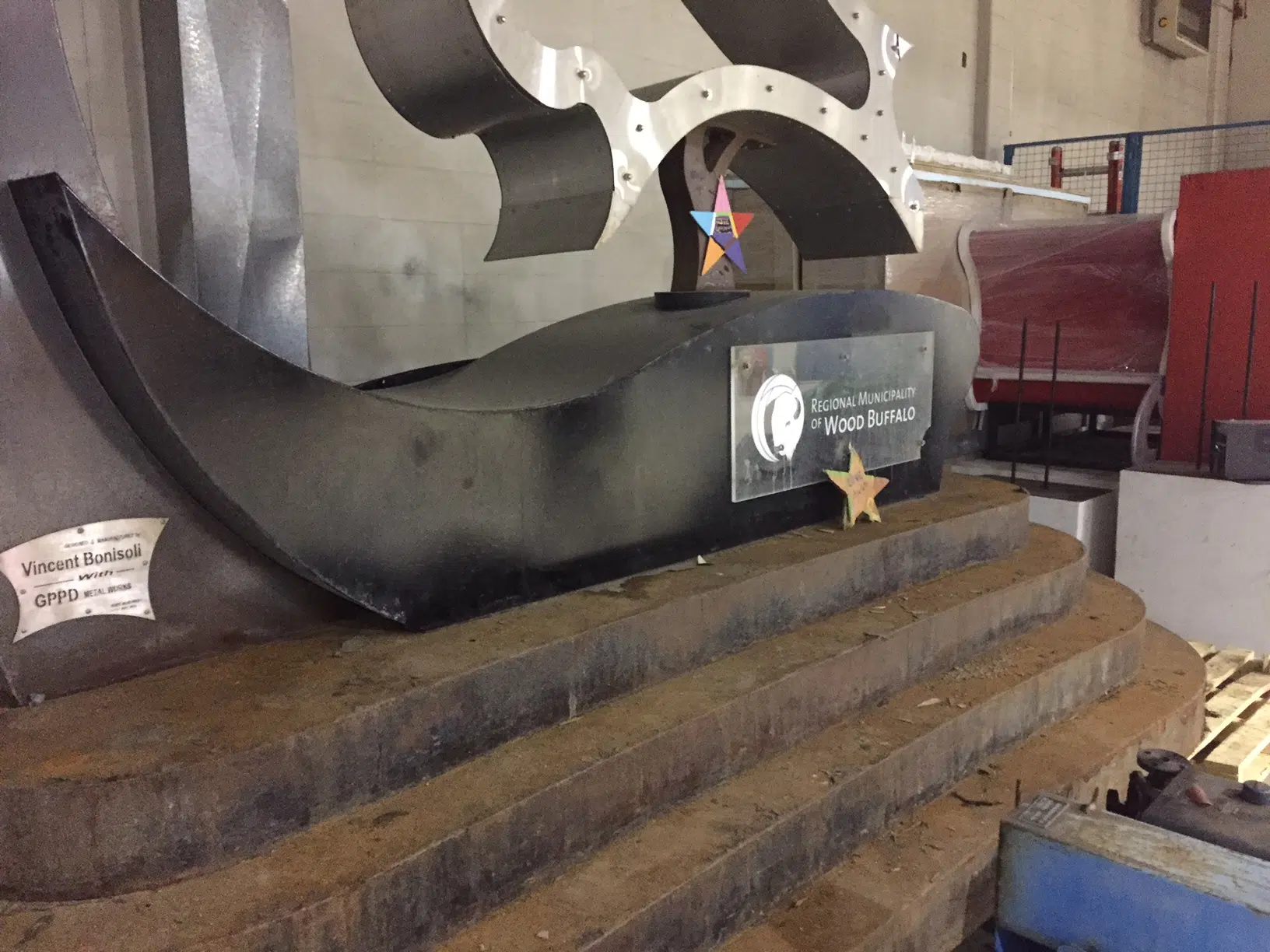 The future of the 2015 Wood Buffalo Summer Games clock will be decided by the end of the month.
The structure, which sat outside City Hall, was removed earlier this year because the clock wasn't functioning and the materials used didn't withstand the elements.
On April 24, interim CAO Annette Antoniak met with the clock's artist Vincent Bonisoli. The RMWB says he's now inspecting the clock's damages to estimate the cost of repairs.
If the costs are too high, the municipality will be giving the clock back to Bonisoli.
For the time being, the structure is being stored inside a warehouse at the Water Treatment Plant.
The inspection is expected to be finished by May 31.