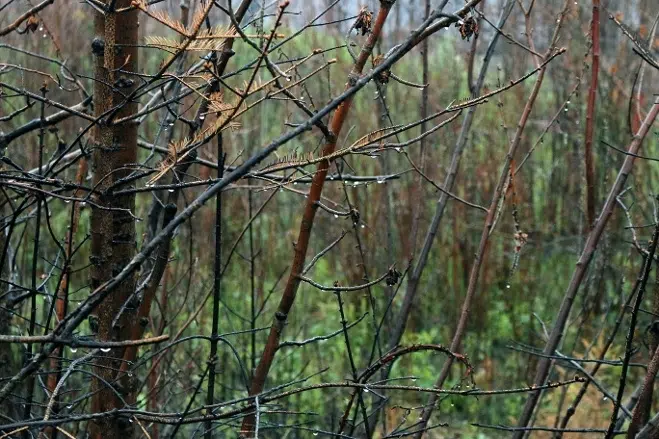 Operation ReLeaf is a-go in Fort McMurray.
That's according to Manager of Communications and Marketing for Tree Canada – Paul Jorgenson, who says they hope to plant tens of thousands of trees by 2018.
A Here For You Session was held in March where the community gave positive feedback on the plan that will see the restoration of green spaces in the region.
Jorgenson tells Mix News they will have their initial planting on May 27.
"Basically, it's warm enough that you can put shovels in the ground," Jorgenson chuckled. "We're initially thinking we'd do it earlier in the month but we just figured it was better safe than sorry. We wanted to make good and sure that the ground was not frozen and we could really just roll up our sleeves and get going."
'ReLeaf' in Fort McMurray will likely take up to two years, with a chance it can run even longer if support continues pouring in the way it is.
Jorgenson says at the Here For You session they received a vote of confidence from community members.
"One of the participants called us 'angels,' which we're very pleased with that adjective. We've been actually just touched by how positive the feedback has been from the community."
The project will start in areas such as Saprae Creek and Thickwood with focus shifting to Beacon Hill for 2018.
Jorgenson says this is one of the biggest project the charity has ever orchestrated.
"It's our way of helping and supporting the community," Jorgenson said. "I think that having parks, having green spaces, having those trees restored – helps return the community to a sense of normalcy, helps give people places to spend time with one another and with families."
Anyone looking to support the initiative can go to TreeCanada.ca and contribute to 'Operation ReLeaf – Fort McMurray'.