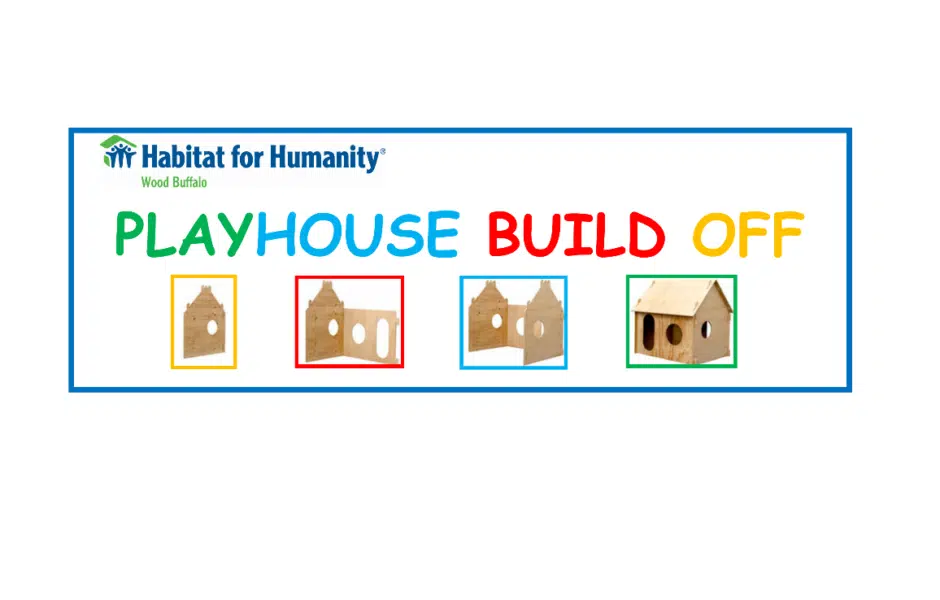 Six families will be getting brand new playhouses for their children.
Habitat for Humanity Wood Buffalo is holding its first annual Playhouse Build-Off and Auction.
On June 3 at the Casman Centre, six teams will get roughly eight hours to build a new playhouse. Their time will depend on the amount of money they're able to fundraise for HFHWB.
Executive Director Crystal Lewis-Wilton tells Mix News they wanted to try something kids would be excited for.
"We've been kicking it around for a couple of years now and last year we were really trying to get it up and off the ground, we had it scheduled for the end of May and we just thought it would be something fun to do, tied to people's homes and get it out there for kids."
Lewis-Wilton notes it's a friendly competition with a good goal.
"At the end of the day, we will have a judging panel come through and judge the playhouses for the title of best playhouse in Wood Buffalo."
Right after the competition, each playhouse will be displayed at Mac Island. People will get their chance to vote for the one they believe is the best, a people's choice award, kids choice award, and a team spirit award.
Registration is open until May 15, first come first serve.
"Our first application that actually came in is from a builder, a small building company in town so we're pretty excited to see what they come up with."
On June 10, HFHWB will host the "Builders Ball" where the six playhouses will be auctioned off.