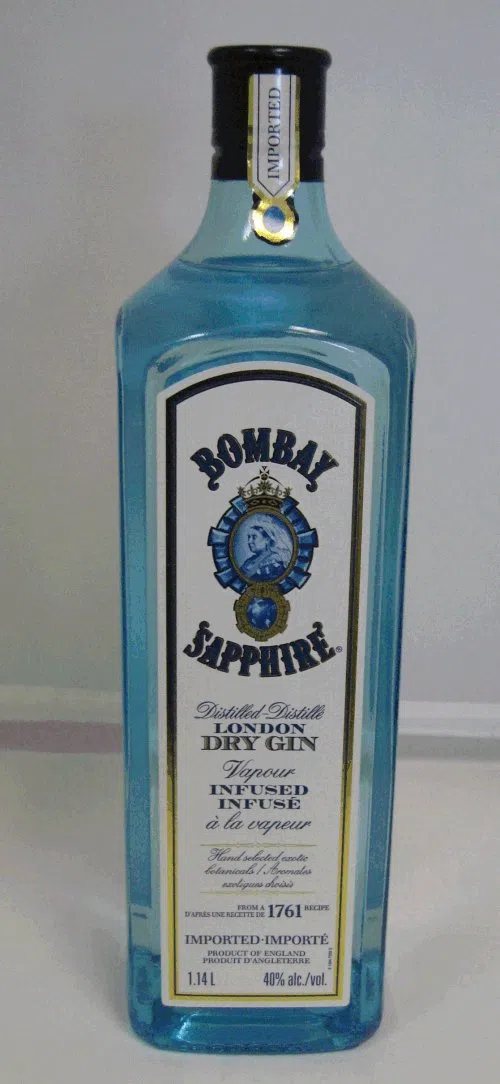 The Canadian Food Inspection Agency is recalling a certain batch of liquor across Alberta.
People who have recently purchased a 1.14-litre bottle of Bombay Sapphire London Dry Gin are being asked to return the alcohol. The Alberta Gaming and Liquor Commission is reporting certain bottles weren't properly diluted, resulting in a 77 per cent alcohol content, up from the 40 per cent it says on the bottle.
Anyone who's bought one of these bottles with the lot number L16304 W can return it, open or closed, to the store they bought it from for a full refund.
Stores are also being asked to pull these bottles from their shelves to ensure nobody mistakenly buys one.
The AGLC note there hasn't been any injuries or complaints reported in Alberta.
– Picture courtesy of the Canadian Food Inspection Agency