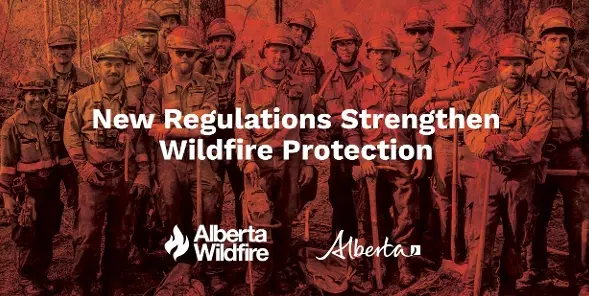 The wildfire danger for the Fort McMurray Area remains at a low level.
That's according to Area Information Officer for Fort McMurray Forest Lynn Daina.
Daina tells Mix News a year later the Horse River wildfire is still not fully extinguished.
"We continue to scan that frequently with infrared scanning. Any hot spots will be immediately actioned. Until we are free and clear from any hotspots whatsoever, it will continue to be under control."
Daina adds that you can help prevent wildfires this spring by ensuring your winter burns are extinguished.
A fire left smoldering can burn under the snow all winter and can emerge as a wildfire if conditions are warm and dry.
While wildfire season usually begins in April, this year as a preventative measure, Alberta Forestry moved the date forward to March 1.
She talks about why the season is starting earlier than normal years.
"It allows us to get our operations up and running in advance. Instead of gearing up for what would've been April 1st, we're able to get our people in sooner and get them geared up a month earlier than we had in previous years."
Since March 1, Alberta has recorded 110 wildfires in the Forest Protection Area, with nearly 485 hectares of the total area burned.
Daina says two wildfires occurred in Fort McMurray Forest Area in that time, burning a total area of .02 hectares.
"One was an abandoned campfire and the other, the cause has yet to be determined although it was human caused, there was no lightning. Just a reminder to everyone, you may think the fire is out but give it another stir and soak it again and make sure it is absolutely out before you walk away."
With helicopters flying through Fort McMurray, Daina adds that residents should not be concerned.
Alberta Forestry is using the helicopters to supply camps and lookouts in the northeastern boreal who are continuing preparation for wildfire season.
For more information and to look at new provincial regulations looking to strengthen wildfire protection, you can head to wildfire.alberta.ca.