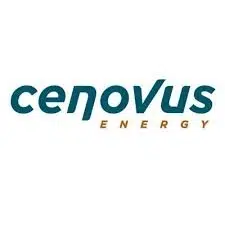 Cenovus Energy Inc. oilsands production increased by almost one-third in the first quarter of 2017, leading to net earnings of $211 million.
This compares with a net loss of $118 million in the same period this time last year when benchmark crude oil prices fell to a 13-year low.
The Calgary-based company released its first quarter earnings on Wednesday. This is the first financial report to come out since Cenovus acquired the majority of Canadian assets from ConocoPhillips for $17.7 billion in March. Cenovus says they've made significant progress in executing its acquisition plan.
Meanwhile, the report also shows in the first quarter, the ramp-up of the Christina Lake phase F, which is located about 150 kilometres southeast of Fort McMurray, continued as expected.
According to Cenovus, production averaged 100,635 bbls/d net at Christina Lake, a 31 per cent increase from the same period in 2016. They say this is largely due to the start-up of expansion phase F, which began contributing volumes in late 2016.
Cenovus notes field construction has also resumed at Christina Lake phase G and is expected to ramp up through the remainder of the second quarter. First oil is anticipated in the second half of 2019.