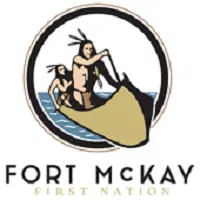 Fort McKay is one step closer to getting a new Fire Hall.
On Tuesday, the rural committee sent a motion to council aimed at entering a lease with the Fort McKay Métis Community Association for land to build a new hall.
The lease would last for 50 years at a rate $1.00 per year with an option to purchase the land. According to administration, the 2.5 acres' land would cost around $172,500 or roughly $69,000 per acre.
Deputy Fire Chief Perry Gillam tells Mix News this would replace their current building.
"It's exceeded its space limitation so therefore it's become a little bit of a safety issue for our firefighters coming out of that fire hall."
Talks over the project date back to 2013 where Regional Emergency Services officially started looking into the project. On March 17, an agreement was made between the FMMCA and the Fort McKay First Nation to allow construction to start on the community's land.
"This Fire Hall is really important to Fort McKay, they've been asking for this for a while and we've identified that there is a need for another Fire Hall," said Gillam.
Gillam notes, if council approves the lease, construction would start sometime in 2018, taking anywhere between 14 and 18 months to complete.