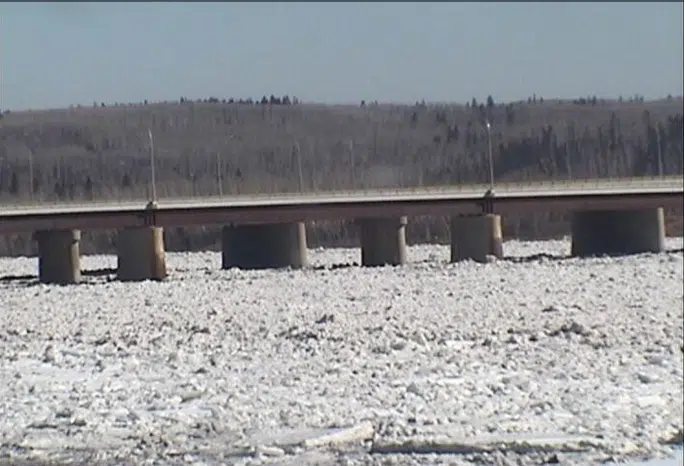 The river ice breakup continues along the Athabasca River.
Alberta Environment and Parks has given an update of its advisory for the river ice breakup along the river – extending from Fort McMurray to the town of Athabasca.
An approximately 15-kilometer-long ice jam has been formed from several ice runs – just upstream of Fort McMurray.
Water levels in Fort McMurray are responding to changing ice conditions but remain relatively low.
Residents are advised to use caution around the river and be aware of the rapidly changing water levels and ice conditions.
More info on the River Ice Breakup can be found at rmwb.ca/river-breakup or from Alberta Environments and Parks.