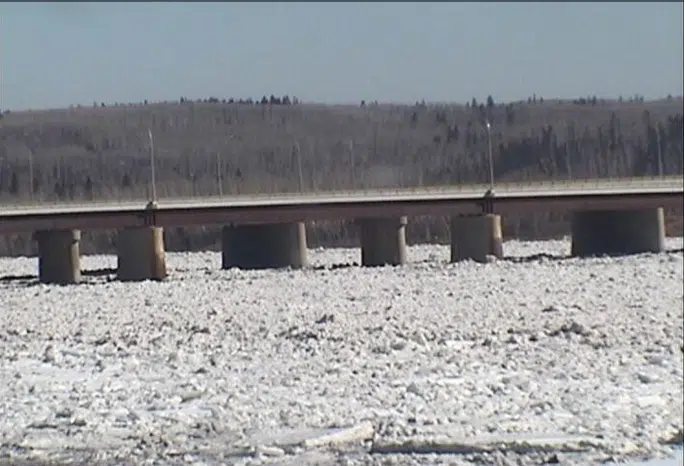 The province has issued a River Ice Advisory for the Athabasca River.
Alberta Environment and Parks says conditions for the river breakup have been developing. They note ice cover on the river has been deteriorating for the past few weeks. On Friday, ice cover upstream of Fort McMurray started to move.
On average, the river breakup is declared on April 19th.
The province says while it may not occur right away, residents should be aware that river ice conditions and water levels can change rapidly.
Meanwhile, the province says there's an average potential for ice jam formation and flooding along the Athabasca and Clearwater Rivers.
When the RMWB kicked off its spring river breakup campaign last month, Assistant Deputy Chief of Emergency Management Chris Graham told Mix News municipal officials, such as engineers, fire and police, have already sat down together to prepare for any type of flooding.
"Whether it's low or average or high, we make sure that the municipality is prepared to react as soon as we get any indication that the river is breaking and it's starting to flood, we react there. So we'll be constantly watching the river levels."
The advisory is in effect until Friday, April 14th and will be updated if there is any change in conditions.