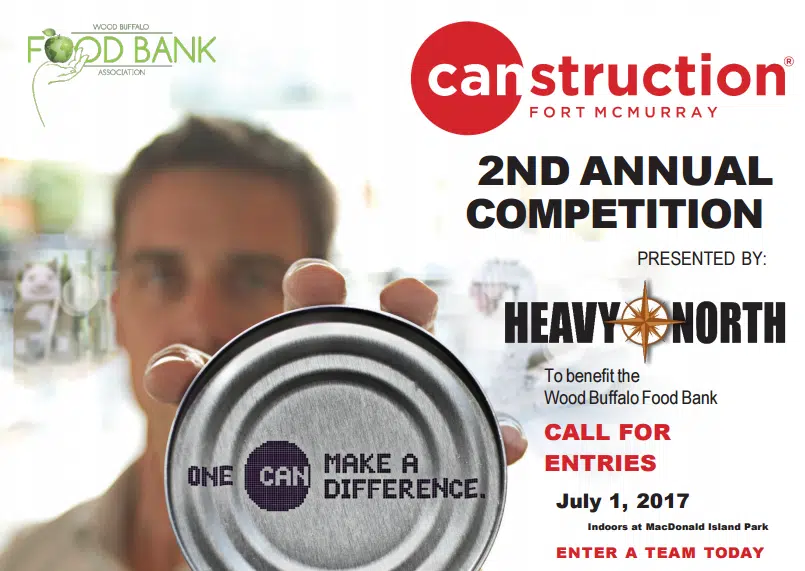 One can can make a difference.
The Wood Buffalo Food Bank recently held its first food drive of 2017 and raised nearly $23,000.
The Food Bank's next event will be the 2nd Annual 'Canstruction' – which sees teams of builders construct a structure made only out of canned foods.
The competition is looking for designers and builders in the community to build structures out of cans of food.
Communications and Development Coordinator at the Food Bank, Anna Noble explains this year's all-Canadian 'Canstruction' theme.
"People are building their structures to fit Canada's 150th birthday, so you can build a maple leaf, you can make a beaver – whatever they'd to do and all the food used is donated to the Food Bank."
The structures are judged for various awards such as juror's favourite, best use of labels, best meal and structural ingenuity.
Deadline for team entries is set for April 28th and teams are responsible for supplying their own cans.
'Canstruction' takes place on Canada Day.