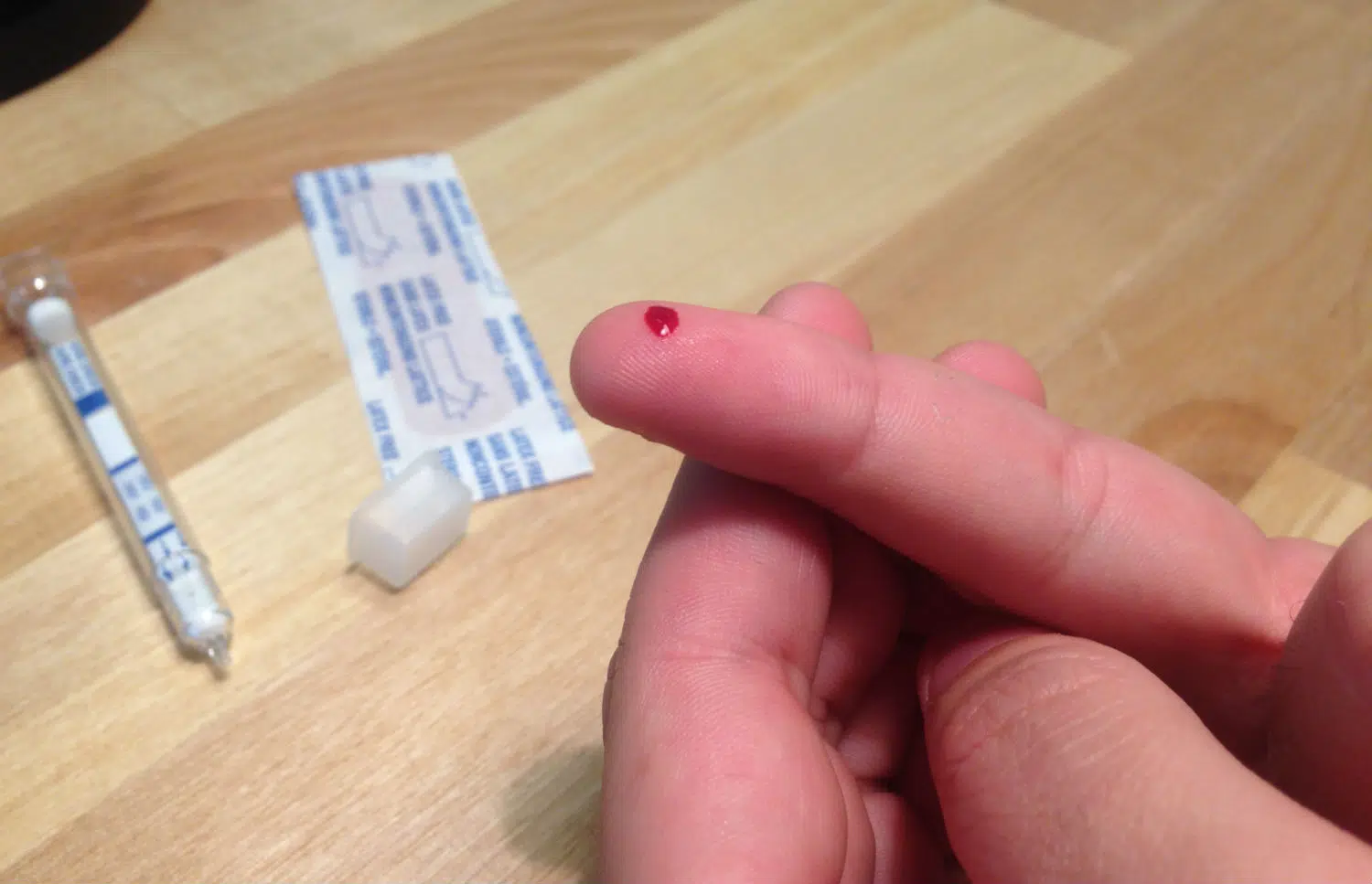 HIV North of Fort McMurray wants you to get tested.
The University Alberta is conducting the "Prick On" study in communities across the province – to raise awareness of HIV testing in Canadians.
Residents are invited to take part in a finger prick test to give a better estimation of the total population living with HIV.
Team Lead of HIV North, Angie Chinguwo tells Mix News they wanted to let the community know – this resource is available to them.
"21 percent of the infected population in Canada are unaware of their HIV-positive status because they're not getting tested," Chinguwo said. "So, when we were approached by the University of Alberta to take part in this study, we said yes – we can do this, because this is what we do on a daily basis."
HIV North Society is taking part in the 6-month research study which is encouraging the community to take part in a free HIV test.
Chinguwo says this study will make HIV testing more accessible to residents.
"You never know until you get tested," she said. "This pilot project is surely going to benefit our community because the testing is immediately available so they'll be able to know so sure. And if they need help – they'll be able to get the proper medication."
Chinguwo adds that many people don't know or care if they have HIV.
She says because the condition is not physically noticeable – most people have their symptoms go unnoticed and untreated.
"Somebody can live up to ten years with HIV in their system and they will show no signs. So, the only sure way to know your status if you're HIV-positive is to get tested."
Residents can get their free prick-test at the Shoppers Drug Mart, located at the River City Centre.
You must be 18 years of age or older and have an Alberta Health Number to take part in the study.
In addition – you also cannot have history of a previous HIV diagnosis.