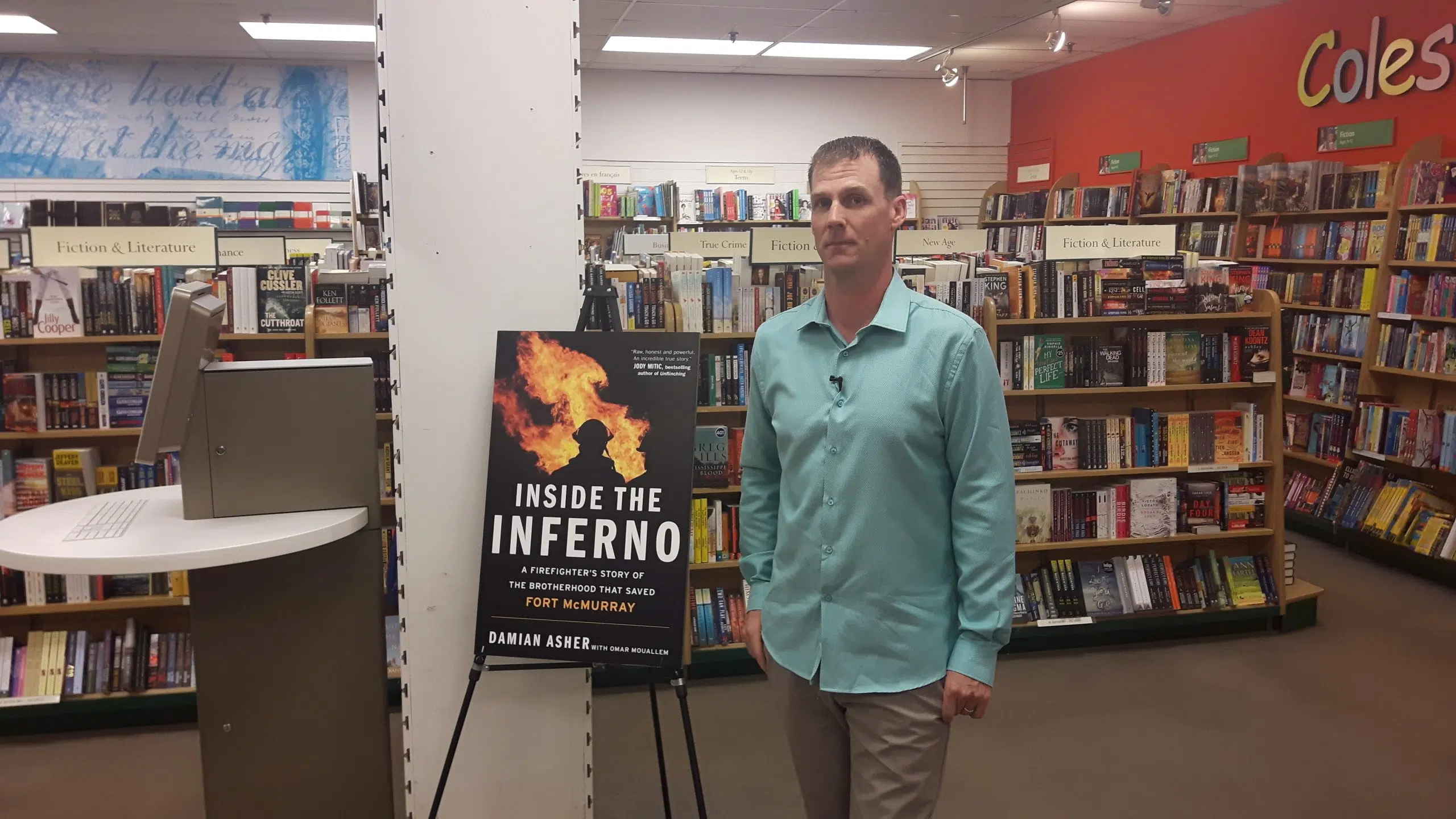 Many people in Fort McMurray had their lives changed forever last May.
Inside the Inferno tells the raw tale of the Fort McMurray Fire Department and the courage and resilience they showed to save thousands of lives.
Fort McMurray Fire Captain, Damian Asher authored the book and tells Mix News the book is more than just about fighting the wildfire.
He says it shines a light on the sacrifices everyone in the fire department had to make.
"We were saying goodbye to our families, saying goodbye to our friends and having to look after each other within the field of what was happening," Asher said. "We never had the capabilities just to run into a corner store every time we needed what we'd need – we just had to work together, look after each other and make sure we all survived."
The story revolves around the challenges faced by the fire department and what they had to do to defend their home.
Asher says the biggest obstacle he faced during the fire was his family's safety.
"When it came the day of the evacuation, I was already in Beacon Hill fighting the fire. I had to call them, say it was time to go and I had to ask one of my neighbours to go over an give my wife a hand fueling the vehicle and packing everything up to get out of town."
Grand unveiling of "Inside the Inferno" by Damian Asher #rmwb #ymm pic.twitter.com/ZcNDABrZkK

— MIX 103.7 News (@Mix1037FMNews) April 5, 2017
While reflecting on what the book being published means to him, Asher shows his gratitude for all the brave men and women for the sacrifice they made to save the city.
"Out of our 160 – there's under ten of us that are from Fort McMurray. So, these are all members that have come to Fort McMurray, made it home and chose to defend it – so I thank them for their service."
'Inside the Inferno: A Firefighter's Story of the Brotherhood that Saved Fort McMurray' will be published by Simon and Schuster Canada.
The book is set for release on May 2nd.