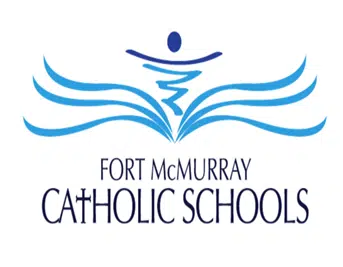 Father Beauregard School in Abasand will reopen its doors in the fall.
Due to damages sustained in the wildfire, the Catholic School District was forced to close the facility for the 2016-17 school year with most of the displaced students attending Father Turcotte for the time being.
Before making this decision, the FMCSD held public meetings and spoke with parents to get a better understanding of how many children plan to the school in the fall.
In a letter sent to parents, Superintendent George McGuigan says there are around 71-110 students currently enrolled. He notes several parents have told the district they are still uncertain of when they could return to their property and don't want to enroll their kids at this time.
The FMCSD is predicting most of their staff will return though they expect a few to look for other positions at different schools in the community.
Meanwhile, restoration work at the school was finished back in December. McGuigan says they're now embarking on the detailed planning phase of getting the school ready to welcome students back in the fall.
Back in February, FMCSD announced Good Shepherd in Beacon Hill will also reopen in the fall.