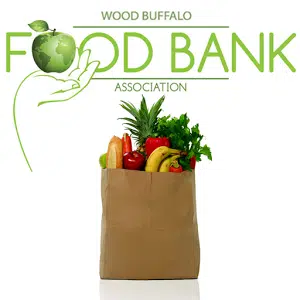 The Wood Buffalo Food Bank surpassed its fundraising goal after another successful food drive on the weekend.
On Saturday and Sunday, about 200 volunteers stationed at grocery stores around Fort McMurray and Anzac collected nearly $23, 000 and more than 52, 000 pounds of food.
The goal was 35, 000 pounds.
Communications and Development Coordinator Anna Noble tells Mix News the results are amazing considering what the community has been through this past year.
"We weren't sure what numbers we were going to get and once again we were surprised with the overwhelming support."
Meanwhile, Noble says the number of food bank users is still quite high with about 30-40 appointments a day. She adds the donations from the drive will help them meet the high demand this spring and summer.
"We tend to be thought of more around Christmas time so this is why we started this food drive in the middle of the year just to supplement the donations coming in."
This was the third year for the spring food drive.