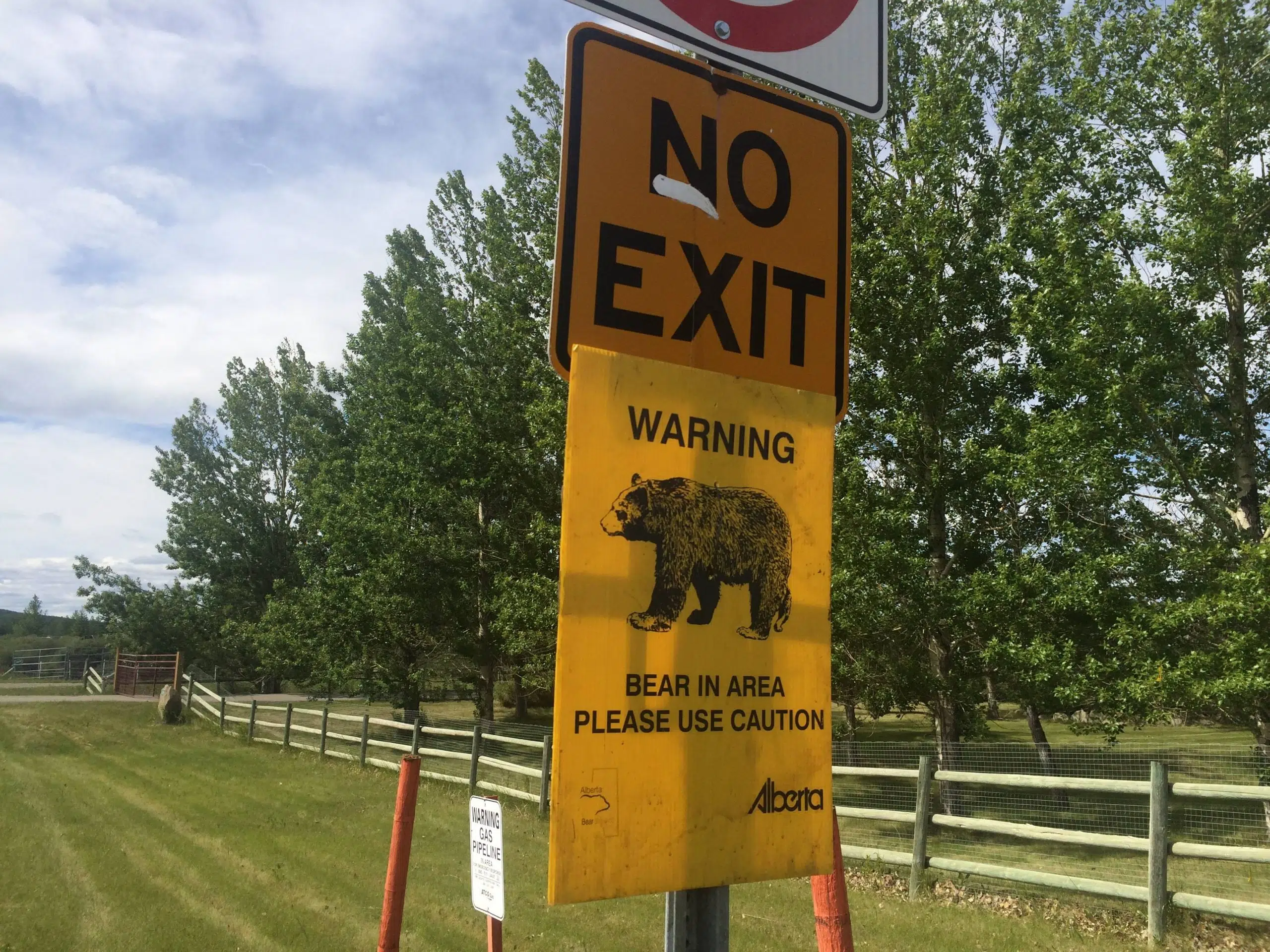 Spring has sprung and with that – bear sightings in the RMWB are set to rise in the coming weeks.
District Fish and Wildlife Officer Tyler Murphy tells Mix News it will be a few weeks before we have any bear sightings as they don't typically come out until the end of April.
"With the lack of snow right now, people will have reason to believe bears will be coming out to right away but as you can see everything is still brown so there's really nothing for them to eat so they just kind of hang out until things start to green up a bit."
Murphy says the average number of bear sightings in the region is in the hundreds, with 59 being captured in the Fort McMurray last year.
Meanwhile, he says the wildfire had little affect on the bear population.
"We didn't see any real increase in numbers – it was a pretty typical year."
In comparison – the Richardson fire in 2011 created a large increase in bear activity that summer – with 232 being relocated.
But Murphy notes the wildfire could have produced more food than usual for the bears.
"Whether that will have an impact on how many bears we'll see in town or not, I guess it's yet to be seen. We'll see what the year brings."
Murphy describes bears as typically curious creatures who are often more afraid of you than you are of them but there are ways you can stay bear-safe.
"They might stand up to see and look at what you are but generally they just run away," he said."There's the possibility that you could encounter one when you're on the trails and the best thing is to just respect their space. If you see one and you don't have to be there then just go in the other direction."
Murphy encourages avid hikers should always carry bear spray and even more importantly – know how to use it.
If you do encounter a bear in any residential area you can call the Fish and Wildlife during business hours at 780-743-7200 or you can call the 24/7 Report a Poacher hotline at 1-800-642-3800.