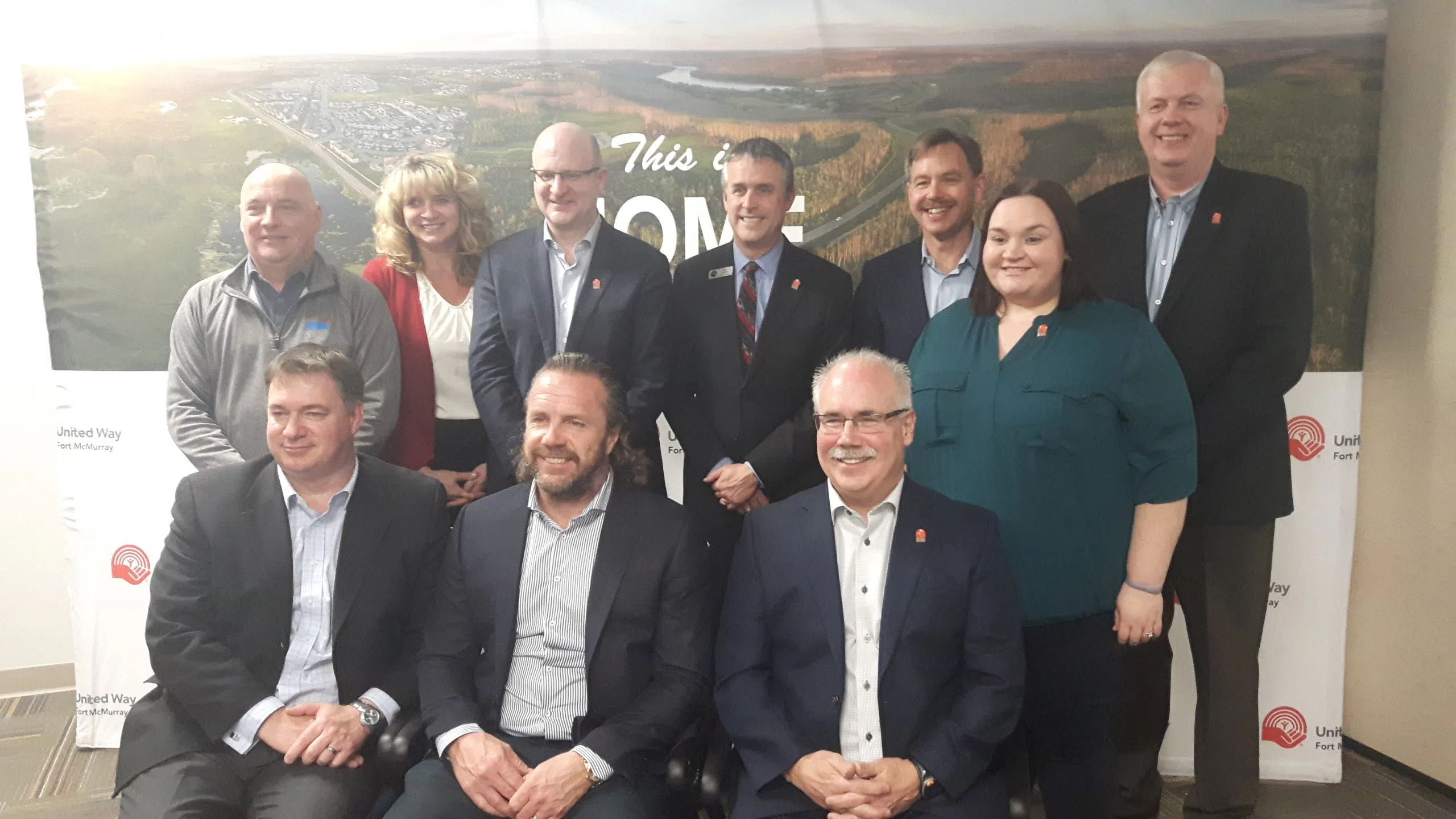 The theme of the region's Community Campaign to restore the livelihood of Fort McMurray was a simple one.
The United Way of Fort McMurray held its annual general meeting on Wednesday to give an overview of the challenges the community faced in 2016.
One reoccurring slogan of the community campaign was abundantly clear – 'This is home.'
President of the Board Tony Mankowski tells Mix News about the hard work that was put in by Campaign Chair – Colin Hartigan.
"'This is home' resonated with people because we have so much of our lives invested in this community," Mankowski said.
"We want to be proud of this community and part of that is helping and rebuilding. Colin helped set that tone and certainly people responded with enormous generosity in the campaign."
Thanks to some additional projects and a large anonymous donation – the Community Campaign closed at approximately 6.3 million dollars in early January.
From the global response, to the fire aid, to the re-entry of citizens of Fort McMurray – United Way was blown away by the support and perseverance the community showed.
Mankowski talks about the dedication of everyone involved in the recovery.
"It hit my heart, being from Fort McMurray for many years to see that kind of support but also as a community to come together so strongly to rebuild and to stand together."
Mankowski says that resiliency, gratitude and collaboration with Social profit organizations and different levels of government were essential in the recovery.
He thanked all the organizations and individuals who took the time to aid in the recovery and he was encouraged to see the world stand in solidarity with Fort McMurray.
"It really resonates when the notion of 'this is our home', regardless of where we come from – this is what represents where we live and our friendships and our families – and together, we make it a great place."
A small team in Ottawa called 'United for Fort McMurray' took the lead in building the campaign to help rebuild the community just four days after the evacuation.
Proceeds from that foundation helped raise 4.5 million dollars for the Fire Recovery Fund.