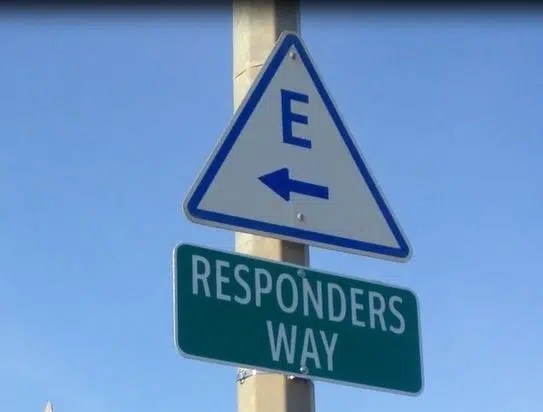 Responders Way could be getting a mural and statue to further honour those who fought the wildfire.
At Tuesday night's council meeting, Councillor Keith McGrath mentioned the idea as another way to thank the first responders who helped the community.
McGrath tells Mix News first responders to him aren't just emergency service personnel.
"First Nations, the Métis for what they've done for the community, industry and what they've done for the community, RCMP, firefighters, bylaws, doctors and the citizens."
Before anything can start, the municipality needs approval from the Government of Alberta. There is no timetable for when or if this could happen.
If they get approval, McGrath notes it will be up to the public art committee to get the project moving forward.
"I believe that we have a budget, we have local residents that can do this for us, something as a community-based."
Mayor Melissa Blake also spoke to Mix News and says anything that marks bravery, courage, strength and resilience is something she would love to see.