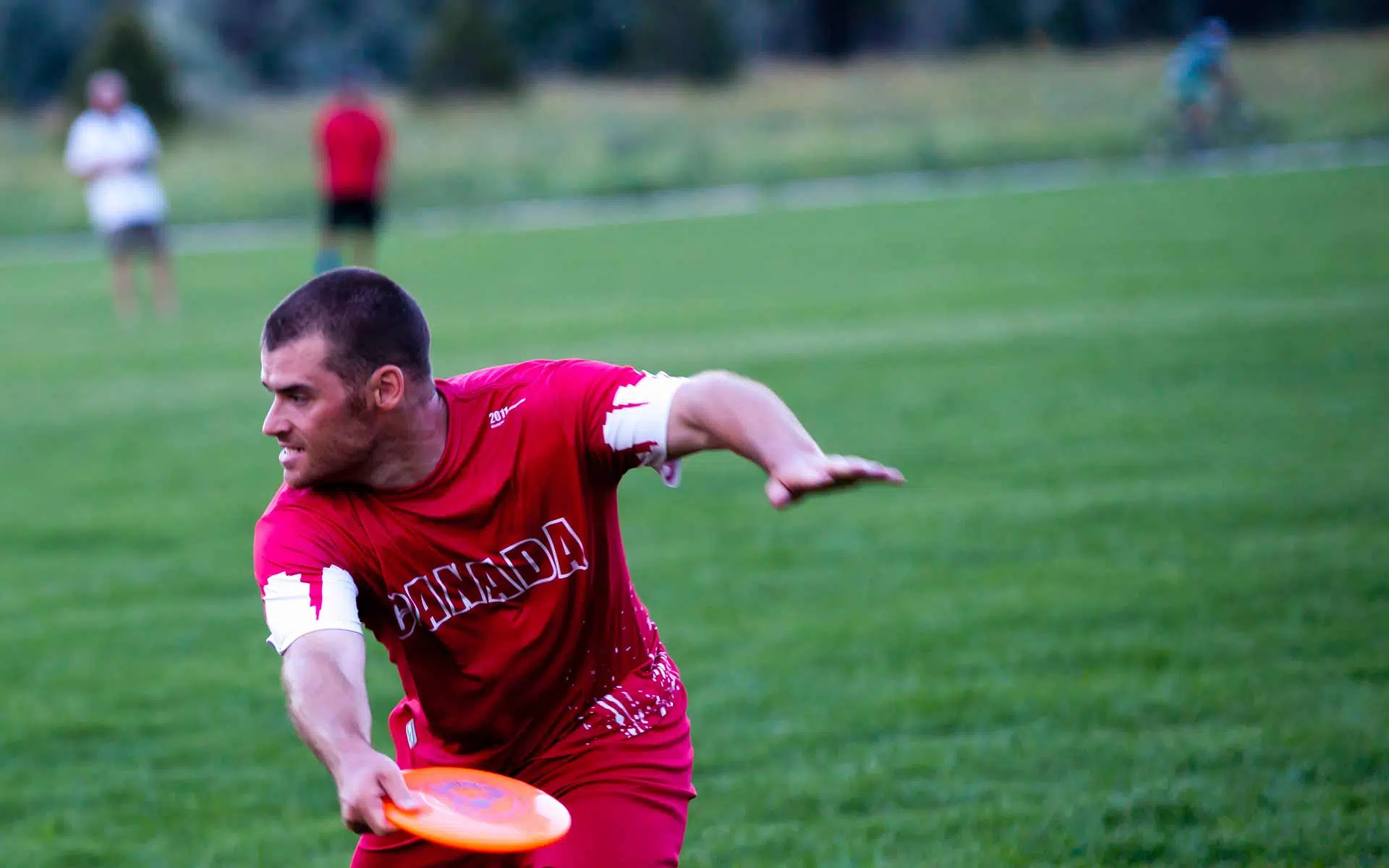 A six-time Guinness World Record Holder is taking his talents to Fort McMurray.
This week, a trio of schools will host 10-time World Champion and Frisbee ambassador – Rob "Frisbee Rob" McLeod for his Resiliency Assembly.
He'll be stopping by St. Kateri, St. Anne and Walter and Gladys Hill on Monday, Tuesday and Wednesday to show students the infinite possibilities that exist with Frisbees.
Frisbee Rob travels the world, competing in Frisbee competitions and spreading kids a message of kindness, acceptance, determination and curiosity.
He's been touring schools all over North America for three years now – spreading his message to over 15,000 kids from kindergarten to grade 12.
The objective of his Resiliency Assembly is to inspire kids to be the best that they can be.
The average child spends about 7 hours a day in front of a screen and about three hours playing video games.
The assembly includes a challenge that Frisbee Rob issues to students.
Take a day away from technology – from playing video games, to watching Netflix, YouTube and TV and Frisbee Rob will send you a prize for your efforts.
More information on the challenge – known as 'Get Unplugg'd', can be found online at getunpluggd.ca.
Aside from his six-world records and 10 World Championships, he also holds the record for throwing a disk further than any other Canadian at 712 feet – which covers approximately two football fields.
Frisbee Rob is also a proud co-author of a children's book entitled "The Davy Rule" – which is aimed at kids ages 4-to-10 and teaches them about self awarenss along with his philosophies of being the best you can be.
The book is based off his real-life canine, teammate and best friend Davy Whippet, with whom he shares two Guinness World Records with.
His visit will include workshops for students to show them the infinite pass and catch combinations.