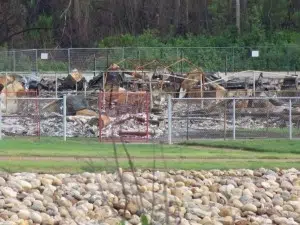 Residential property owners are getting up to $5.1 million in 2016 provincial education property tax forgiveness.
Back in August, the Municipality requested a partial tax relief from the province following a unanimous Council resolution. The recommendation was initially brought forward by the Wood Buffalo Recovery Committee.
"This is welcome news for our most affected residents in recovery and we thank Council for its unanimous support of our recommendation to deliver and pursue support for the community," Jeanette Bancarz, Chair of the WBRC, said in a release. "I'd also like to thank my fellow WBRC colleagues, the Recovery Task Force and municipal employees for their efforts toward this resolution as we continue to support our neighbours, families and friends in recovery."
The Municipality has yet to announce how the $5.1 million will be dispersed. But they say it will be based on the criteria outlined in the resolution passed last August.
According to the RMWB, last year Wood Buffalo residents contributed $80 million towards the provincial education property tax.