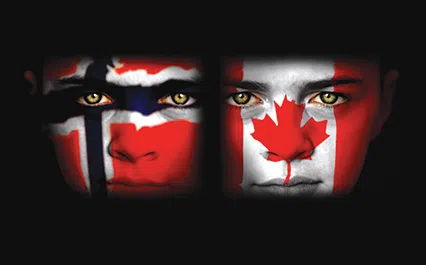 What does it mean to be good at Math?
That's the question the Fort McMurray Public School District is hoping to answer when Westwood Community High School hosts a group of staff and students from Norway and Ontario this week.
The goal of the visit is to find out how students think and feel about math and to debunk certain stereotypes regarding the subject.
Superintendent for the Fort McMurray Public School District – Doug Nicholls, tells Mix News about the NORCAN visit.
"Students and staff coming from both Norway and Ontario," Nicholls said.
"A smaller group, but a mighty one and I'm sure they'll enjoy the experience at Westwood and Fort McMurray."
The NORCAN project – in partnership with the Alberta Teachers Association, was launched in 2015.
Westwood is one of four Alberta schools involved with the project which involves principals, teachers and students sharing ideas to help kids become more engaged in mathematics.
Nicholls adds the small group of 12 will have a chance to interact with Westwood students on erasing the stigma of the subject.
"Basically, what the project is about is finding how kids think and feel about math and also kind of debunking the whole math area that says 'oh, I don't do math well and it's difficult and I don't have much interest.'"
Full-time teachers in Norway spend about half of the instructional time with their students than teachers in Alberta do – with the rest of their time being focused on collaboration with the students.
Class sizes are also notably smaller in Norway than in Alberta which allows the teachers the opportunity to spend more one-on-one time with their pupils.
If there's one thing they do have in common with us – it's an imperviousness to the cold weather.
Nicholls just hopes the Alberta conditions will be kind to them during the visit.
"They're in Canada for a week total," he said.
"I anticipate they'll be in Fort McMurray for two or three days and at that time they'll experience Westwood and they'll get to see the beauty of Fort McMurray, I'm hoping the weather will be nice and not be minus 25."
The group will spend a few days in Fort McMurray before visiting three other schools across the province.
Westwood will return the favour with a planned trip to Norway for a select group of students scheduled for 2018.
Written by: Brandon Piper