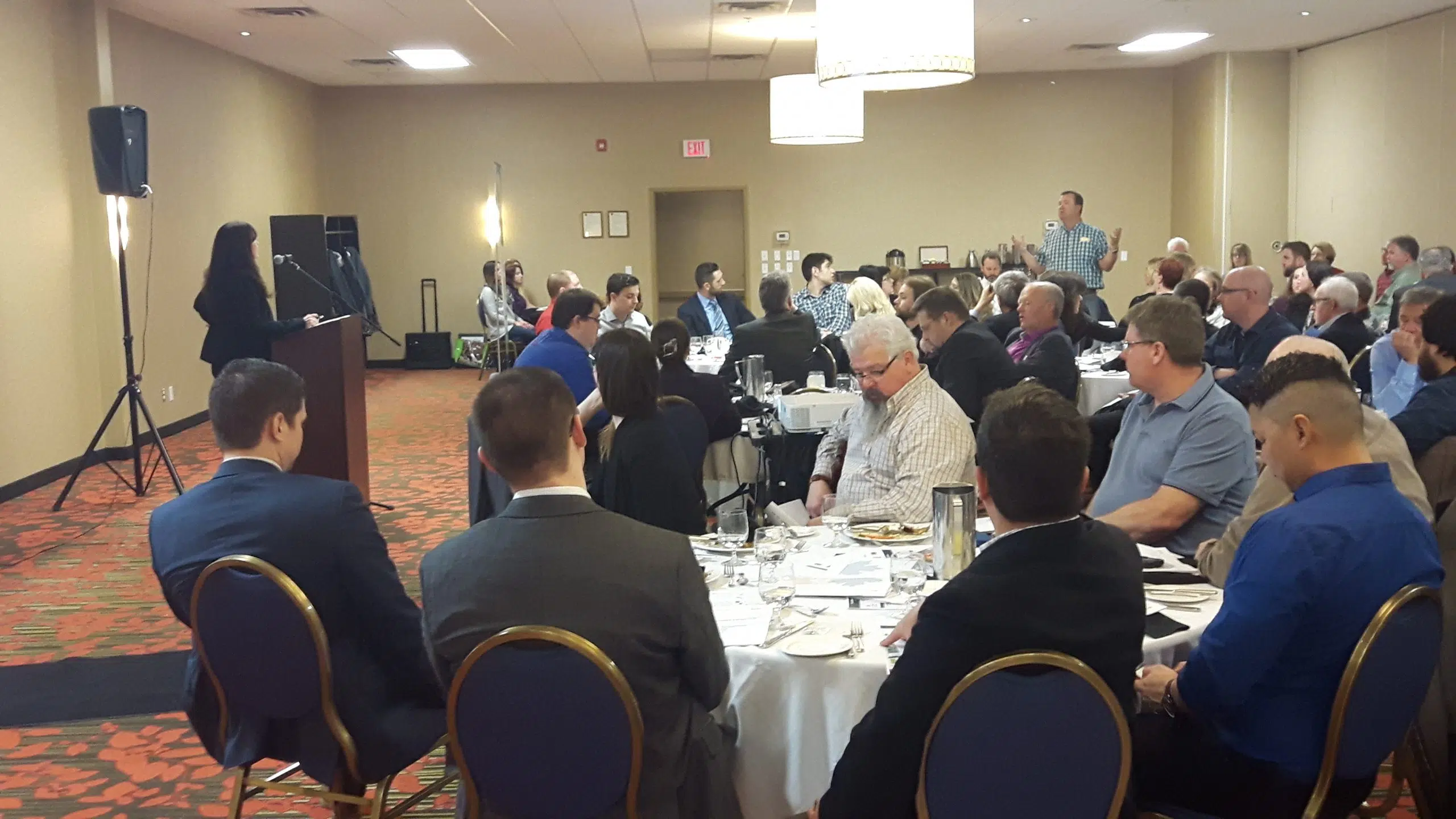 The impact of last year's wildfire on the labour force lead to 8.5 million hours lost in Wood Buffalo.
In comparison, the rest of Alberta lost a total of 2.2 million hours.
That's according to Statistics Canada who had representatives on hand at the Chamber of Commerce meeting and luncheon on Thursday.
The Federal Census was set for May 10th of 2016 but Assistant Chief Statistician, Connie Graziadei tells Mix News that Stats Canada wanted time to take into account the evacuation and displacement of Wood Buffalo's population.
"We didn't want to represent the population count after the wildfires had occurred," Graziadei said. "So, uniquely for Wood Buffalo we moves the reference date to May 1st."
Natural disasters typically have a negative impact on the short term gross domestic product.
The real GDP following last year's second quarter was a negative 0.3 percent in 2016.
The overall impact of the decline in oil and gas production had a negative 0.4 percent effect on the real GDP.However Graziadei says that the decline of oil lead to opportunities in other labour areas.
"In the oil refinery we saw a huge decline" Graziadei explained.
"As I'd said, in public administration, so firefighters and health care workers – their numbers actually went up because they were brought into the community to help."
Stats Canada's overview illustrated the negative effect the fire had on labour, oil and gasoline among other industries.
The value of building permits reached a low of 30 thousand dollars last May but by October the overall number peaked back up to 57.2 million.
Overall, Graziadei feels the region of Wood Buffalo has come a long way since the disaster.
"There's been a big increase in the number of building permits, we've seen the price of oil kind of stabilize around 50 dollars a barrel and we are starting to see the refineries come back."
The wildfire was deemed 'under control' by July 4th of 2016.
Written by: Brandon Piper