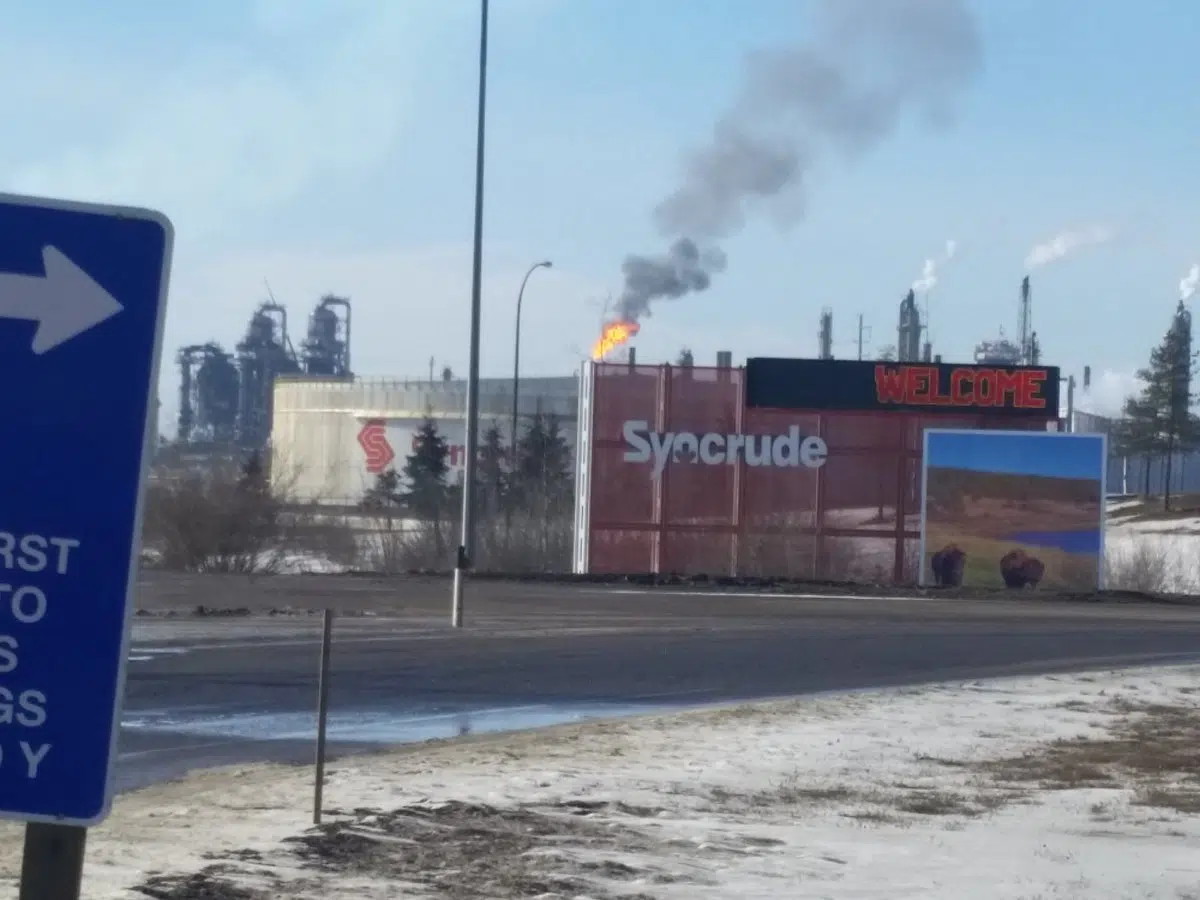 Syncrude has shutdown and minimized several Upgrader units following a fire at its site north of Fort McMurray.
The blaze broke out shortly before 2:00 p.m. Tuesday in the Mildred Lake Upgrader.
Media Relations Advisor Will Gibson tells Mix News the fire has been fully extinguished.
It started after a line failure caused treated naphtha to leak.
Gibson says the fire is isolated and controlled, but flaring is continuing to ensure excess natural gas and hydrogen is managed.
"The flaring on occasion will continue to consume excess sulphur dioxide and hydrogen in a safe manner," said Gibson.
Syncrude is working on their damage assessment and development of a repair strategy.
Gibson adds the rest of Syncrude's operations are stable, but mining and extraction at both Mildred Lake and Aurora are being paced to balance bitumen demand.
One employee was taken to the Northern Lights Regional Health Centre in serious but stable condition as a result of the fire. Gibson says he's now in an Edmonton area hospital and remains in stable condition.
"Yesterday was a tough day for our organization and especially difficult for one employee and his family. Our thoughts and prayers are with our colleague," Syncrude CEO Mark Ward said in a release.
Once it's safe to proceed, Gibson says they will conduct a complete damage investigation and start repairs.
Syncrude will also launch a full investigation into the incident to understand what happened and help prevent a situation like this in the future.
Occupational Health and Safety are leading the investigation with assistance from Wood Buffalo RCMP.