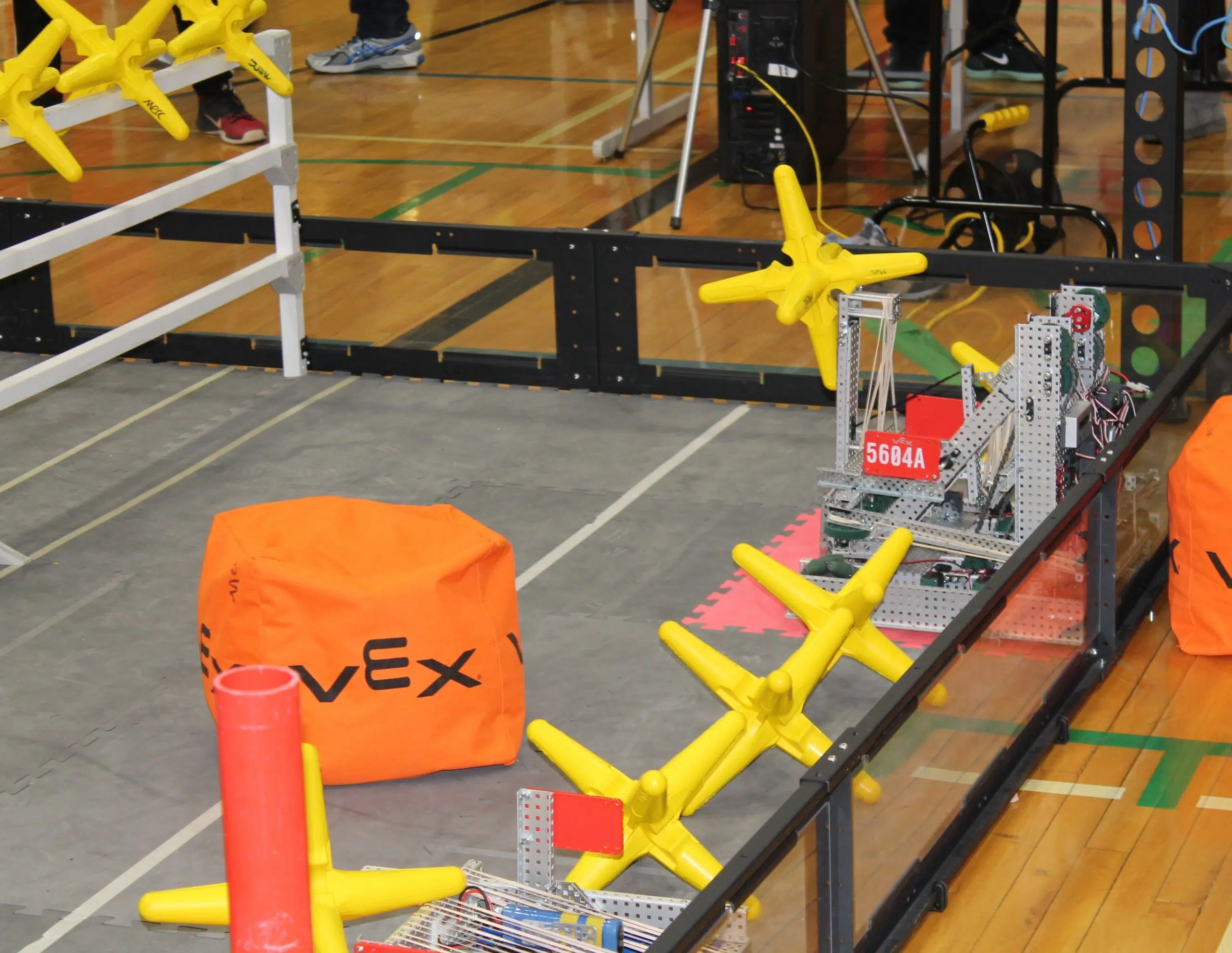 A group of robotics students are heading south to compete in a tournament.
Two teams from Father Merc qualified for the US Open Championships, after winning tournament champions at the regionals held last month.
The students are participating in VEX, where students are tasked to engineer and design a robot to perform a specific function.
One of the Team Captains, Sharon He, tells Mix News they've been working on their robots since September.
"Sometimes we'd go on youtube to look at other Robots to get an idea from that, but there's a lot of trial and error during the process."
This year, two robots are teamed up to throw as many objects as they can over a fence to the other team's side.
Team Captains, JB Durieu, says any student can join the course, they just need to work hard.
"I think every student should give it a try, it's not that hard, it just takes dedication."
The Two Teams will head down south to Iowa in April to compete against High schools from across North America.