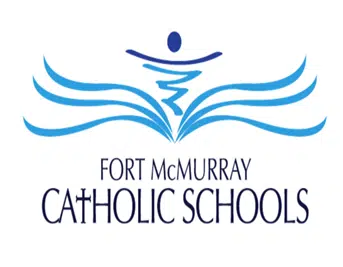 The opening of one of the schools in Abasand is still up in the air.
Tuesday night, the Fort McMurray Catholic School District met with parents discussing the future of Father Beauregard.
The school was forced to close due to damages sustained in the wildfire. Most of the displaced students are currently at Father Turcotte for the time being.
Superintendent of the FMCSD George McGuigan tells Mix News they want to see how many people plan on returning to the community before setting a date for re-opening.
"We're trying to connect with each of the families individually to see where they're at, how they're doing with their own plans for either rebuilding their homes in Abasand or the renovations that might be required and just checking those numbers."
Right now, 51 students have confirmed they plan on going back to the school. McGuigan notes he expects the number to grow as they continue to call families.
"Until we have a better sense of who's going to be there, how many students, it's really too early for us to make any final decision," said McGuigan.
Meanwhile, he adds both Father Beauregard and Good Shepherd, another school closed in Beacon Hill, have been given the green light for occupancy.
"Those schools are ready to go. In fact, at Father Beauregard right now in conjunction with the Red Cross and United Way, we're using the gym there for a clothing drive. Trying to utilize the service of the school that will expand and help out the community at the same time."
The hope is to have these schools up and running by the fall.
"Hopefully we can come up with a good solution that's going to meet everyone's needs," added McGuigan.